Female sexuality, act of lovemaking in 12th century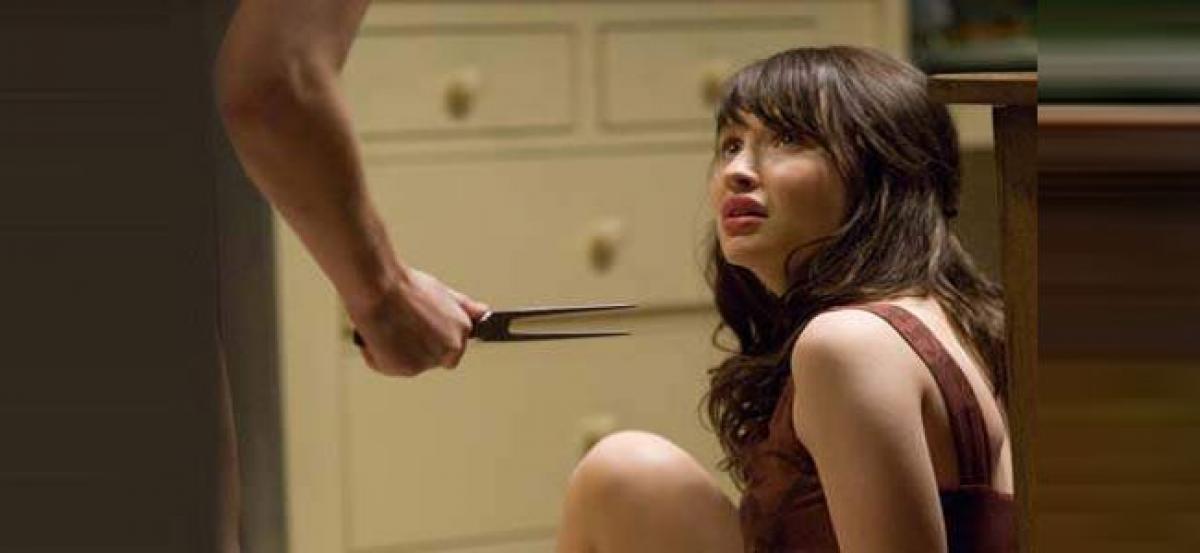 Highlights
National Awardwinning documentary filmmaker and author Trisha Das, whose novel Kamas Last Sutra deals with female sexuality in the 12th century, says back then, the act of lovemaking was considered sacred enough to be carved out on the walls of the temples in Khajuraho
National Award-winning documentary filmmaker and author Trisha Das, whose novel 'Kama's Last Sutra' deals with female sexuality in the 12th century, says back then, the act of lovemaking was considered sacred enough to be carved out on the walls of the temples in Khajuraho.
"What I have realised through the research work for the book is that they put out such sculptures on the temple walls of Khajuraho is because at that point of time men-women sexuality was considered sacred. The concept of two people making love was a sacred act, not a forbidden act which should be happening behind the closed door," Das told IANS in an interview.
"This was one of the secular and tolerant phases where different religions flourished side by side, the attitude towards love and sex was not repressed and regressed like that of the present time. Most importantly, the female sexuality, which they called 'Shakti' was celebrated and that kept the society in balance."
However, Das mentioned: "That's not to say that there was no violence against women because at the end of the day it was a feudal society. Female sexuality has always been under the control of men and so women have been conditioned to an extent that they themselves believed in shame and repress that are actually the self-regulatory form of control."
The book 'Kama's Last Sutra' is a historical romance, one of the celebrated genres in the western mainstream literature. The author attempted to bring it in the Indian context and weave a story around Indian characters. Das said one of the reasons the 12th century is called 'dark era' of Indian history is because the 'minor details of that time period have not been captured and documented properly'.
Das has also penned books like 'The Mahabharata Re-imagined' and 'Ms Draupadi Kuru' in the past. As we are constantly talking about female empowerment, has the mindset changed among men and women on the matter of consensual sex and reproductive rights? "Well, these two points are very crucial as part of women empowerment.
Empowerment has to do with reproductive rights, hygiene, consent, violence against women and many such elements. All these ties into sexuality and women empowerment."
Does she have any desire to make a film in Bollywood, Das said: "I am actually happily writing these days. And Bollywood is getting into the culture of adapting books into a film which I see a great sign because a lot of good stories of cinema come from a good piece of literature. So, if I am approached by people for turning my book into a screenplay for films or if a story is rightly adapted to screen, I am open to that idea."
By Arundhuti Banerjee