SUCP selected by HRD Ministry for skill training programmes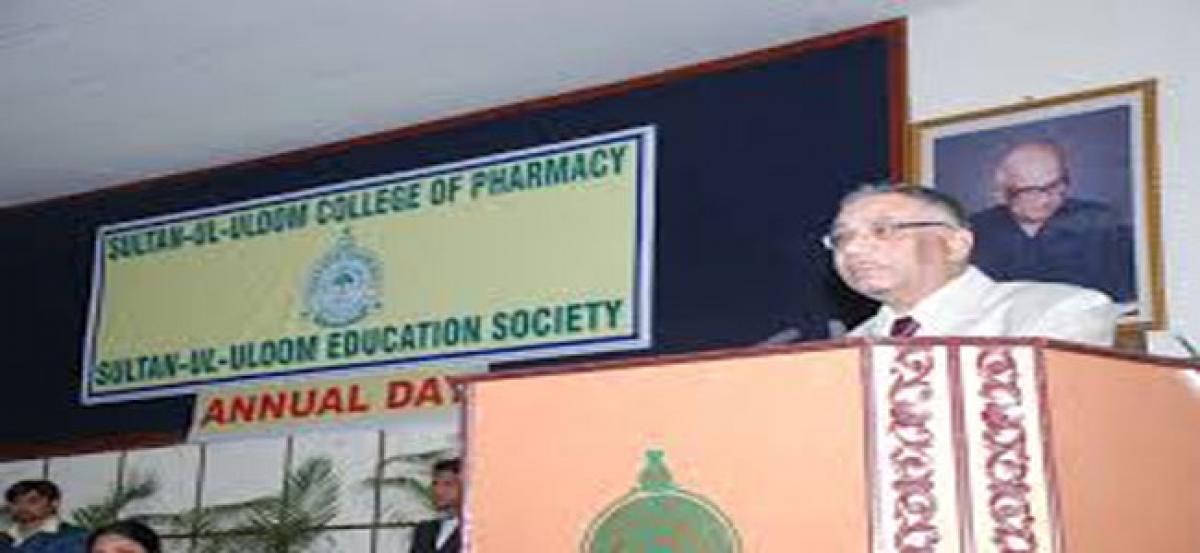 Highlights
SultanulUloom College of Pharmacy SUCP has been selected by the Ministry of Human Resource Development, Government of India to give training in the Technical Skills of the National Skills Qualifying Framework NSQF under Pradhan Mantri Kaushal VikasYojana for Technical Institution PMKVYTI
Hyderabad: Sultan-ul-Uloom College of Pharmacy (SUCP) has been selected by the Ministry of Human Resource Development, Government of India to give training in the Technical Skills of the National Skills Qualifying Framework (NSQF) under Pradhan Mantri Kaushal VikasYojana for Technical Institution (PMKVY-TI).
Under this programme, the college will conduct classes in various skill development courses such as Home Health Aide, Frontline Health Worker, Scientific Medical Writer, Diabetics Educator, Regulatory Medical Writer, Drug Regulatory Affairs Chemist etc. Each course is for 25 intakes only and the eligibility varies from class X pass to post graduation in pharmaceutical sciences and life sciences for different courses.
The courses shall be conducted free of charge where the students will only have to pay Rs. 1200 towards their examination at the end of the course. The certificates from AICTE-MHRD after successful completion of the course will benefit the candidates with their employability.For further details the students can visit sultanuloompharmacy.ac.in.