IIT-R showcases its innovation, incubation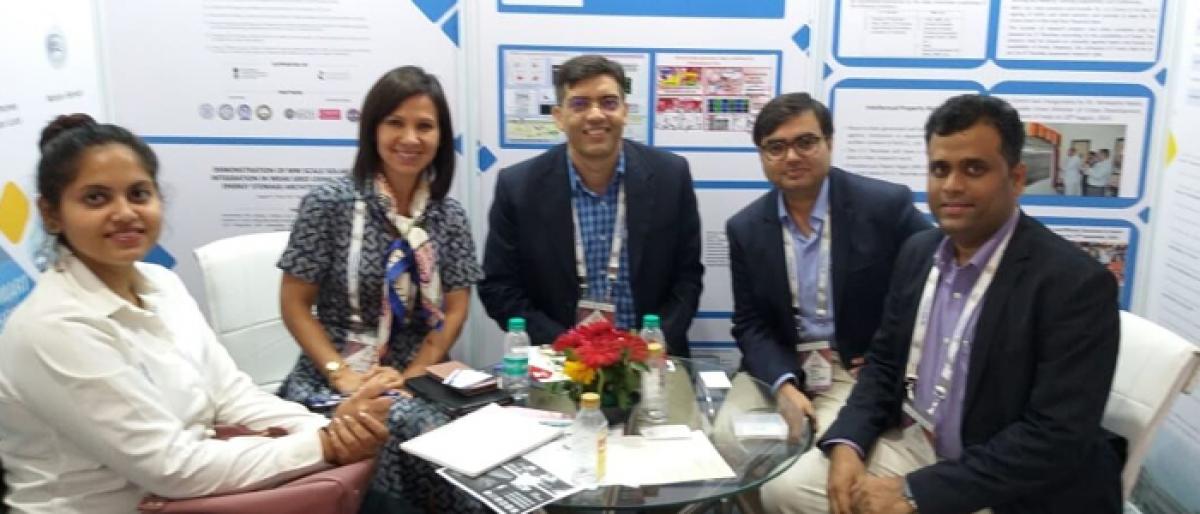 Highlights
Indian Institute of Technology Roorkee IITR is showcasing its Innovation and Incubation facilities at the 14th Higher Education Summit 2018, a Global Conference Exhibition being held recently at Vigyan Bhawan, New Delhi The event has been instrumental in enhancing exposure to opportunities and increasing international visibility for collaboration in higher education and projecting India as an
​Roorkee: Indian Institute of Technology Roorkee (IITR) is showcasing its Innovation and Incubation facilities at the 14th Higher Education Summit 2018, a Global Conference & Exhibition being held recently at Vigyan Bhawan, New Delhi. The event has been instrumental in enhancing exposure to opportunities and increasing international visibility for collaboration in higher education and projecting India as an educational Hub.
Academics from IIT Roorkee will be meeting with delegates from 50 countries during the event. IIT Roorkee in its exhibits at the stall highlighted the support available at the institute for Innovators and researchers, support for Intellectual Property Rights and a conductive environment to study, research, innovate and convert ideas into concrete realities.
Prof Pravindra Kumar, Associate Dean, Corporate Interactions said, "The event is part of IIT Roorkee's efforts to take its academic excellence to an international audience. The Innovation and Incubation combined with the industrial consulting opportunities at IITR provide an excellent base for researchers and innovators looking for a global platform. By combining world class faculty with world class mentorship and extensive industry partnerships, IIT Roorkee provides the ideal launch pad for students looking to excel." The TIDES, an IIT Roorkee Business Incubator is showcasing three of its start-ups at the event:
Aeva Home Automation, an IOT based home automation company, which offers a suite of products, including Smoke sensors, voice remotes, motion sensors, smart lock door, CCTV cameras. Zuinik Energies inverter topology lowers the stresses on capacitors and improves power quality. Fermentech Labs, which produces enzymes and high calorific pellets from fermented agro-waste. Prof Arumugam, Associate Dean, International Relations, Prof Pravindra Kumar, Associate Dean, Corporate Interactions and Azam Khan, CEO TIDES are leading the efforts at the event.
The summit will bring together key stakeholders including policy-makers, educationists and industry for deliberations and knowledge sharing and provide a forum for facilitating partnerships and effective collaborations.
In addition to the conference, there will be about 200 exhibitors from top-of-the-line Indian and Foreign Institutions showcasing their products and programs. More than 1500 participants including 300 hosted foreign delegates from Africa, Middle East, SAARC, CIS, BRICS, EU, Canada, USA, UK etc. are expected to participate in the conference.