11-day camp for 200 TMREIS students, teachers ends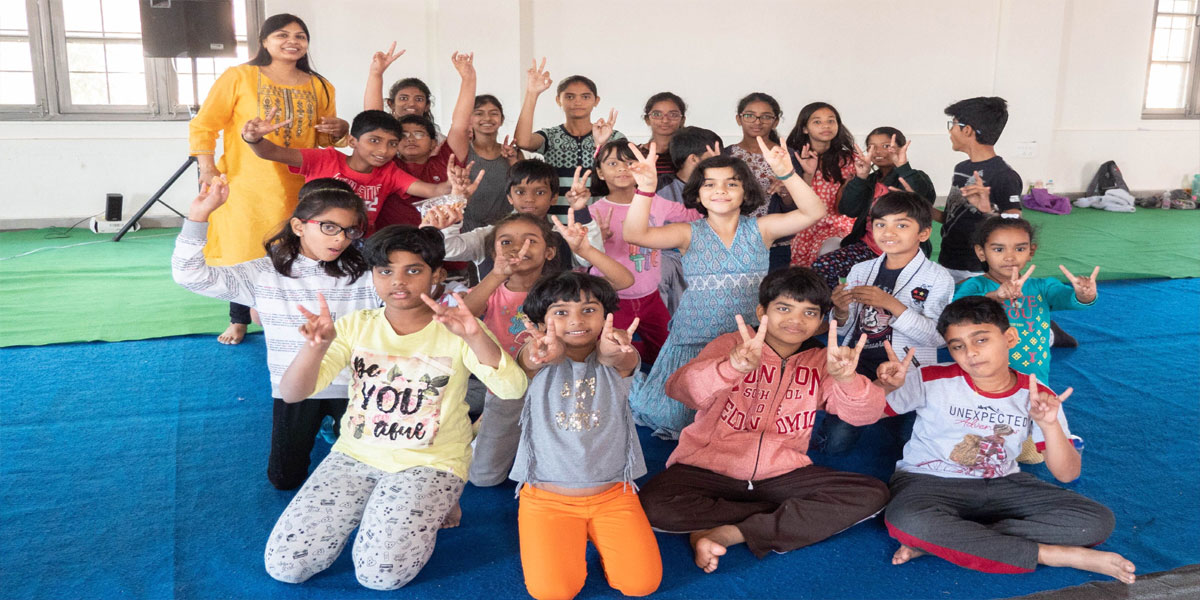 Highlights
Heartfulness Institute hosted a 11 day winter camp for 200plus students and teachers of Telangana Minority Residential Educational Institutions Society TMREIS to train the participants in its flagship program Brighter Minds at the Kanha Shanti Vanam, Chegur
Hyderabad: Heartfulness Institute hosted a 11- day winter camp for 200-plus students and teachers of Telangana Minority Residential Educational Institutions Society (TMREIS) to train the participants in its flagship program Brighter Minds at the Kanha Shanti Vanam, Chegur. The camp, enabled students gain cognitive skills that will help them develop sense of observation. Brighter Minds Alpha program is based on scientific research in the field of neuroscience and it relevance to education and student overall development. At the valedictory function held today B Shafiullah (I.F.S), Secretary, TMREIS gave away the course completion certificates to teachers and students.
A total of 200 students (of Class IX) and 22 teachers from across 50 TMREIS schools attended the Brighter Minds winter camp. Teachers received training on Heartfulness Education Pedagogy designed by Heartfulness Education Trust. Teachers learn about various teaching aids that will improve class room management, values education, Brighter Minds know your brain modules, Heartfulness presenter (communication skills module) along with Heartfulness meditation.
Students developed various cognitive skills like observation, intuition, concentration, focus, relaxed state of mind, creativity and imagination, self-awareness and emotional stability and empathy. Students had value education classes conducted by teachers, tour of Kanha campus to learn about organic farming, water conservation, yoga, sports, games, corporate visit to Infosys campus, inspirational movies and videos along with Brighter Minds session on cognitive skills.
Speaking at the Valedictory function of the 'Winter Camp', B Shafiullah (IFS), Secretary, TMREIS said, "TMREIS aims to provide a dynamic educational environment that helps children of the most economically backward minorities communities in the State of Telangana to face the demands and challenges of a competitive world! And this camp at Kanha Shanti Vanam is a step forward in creating future leaders among the students of today. I am very happy that Heartfulness Institute and TMREIS has collaborated to have teachers development programs and students holistic development programme through brighter minds.
Students, who participated in the camp, demonstrated their learning of cognitive skills in various forms. A total of 22 teams displayed the skills they acquired during the duration of the camp. All the participants in the Winter Camp received participation certificates at the end of the program. Commenting on the camp, Ramakrishna Mallela, Program Direction of Heartfulness Education and Brighter Minds said, "Our hugely popular Brighter Minds program empowers students to realize their true brain potential. We are happy TMREIS students and teachers are now a part of the 'Brighter Minds' family, and the program will not only help them become effective 21st Century citizens but will also inspire and teach other students in TMREIS schools and many others in the times ahead."
Recently 100 students in 9 TMREIS schools of Hyderabad district were trained with Brighter Minds tools and techniques which brought significant change in student's overall cognitive capacity. 72 TMREIS teachers were trained from nine TMREIS schools as a part of train the trainer program. The proposed plan is to expand Brighter Minds training for students and Heartfulness Education Pedagogy to teachers across TMREIS schools in a phased manner.