TSICET to be held on May 23, 24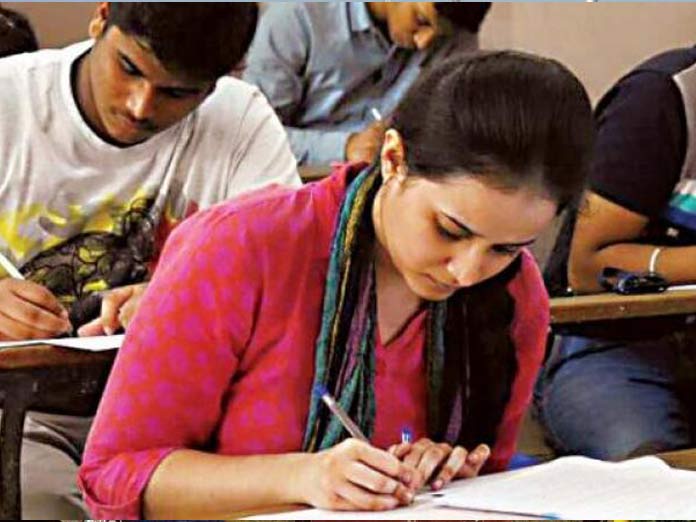 Highlights
Kakatiya University KU has been entrusted with the responsibility of conducting Telangana State Integrated Common Entrance Test TSICET The Telangana State Council for Higher Education TSCHE chairman Prof T Papi Reddy who held a meeting with the stakeholders in this regard On Friday, announced that the TSICET2019 for admission to MBA and MCA courses will be held on May 23 and 24
Warangal: Kakatiya University (KU) has been entrusted with the responsibility of conducting Telangana State Integrated Common Entrance Test (TSICET). The Telangana State Council for Higher Education (TSCHE) chairman Prof T Papi Reddy who held a meeting with the stakeholders in this regard On Friday, announced that the TSICET-2019 for admission to MBA and MCA courses will be held on May 23 and 24.
KU to conduct the entrance test for 8th consecutive year
Releasing the ICET schedule, Prof Papi Reddy detailed schedule including the fee structure. The notification would be released on February 21 and the submission and registration of application forms begin from March 7. The candidates can avail this until April 29 without late fee. The fee for the exam is Rs 450 for SC and ST candidates and Rs 650 for others.

With a late fee of Rs 500, the candidates can submit their applications till May 6; with a late fee of Rs 2,000 till May 11; with a late fee of Rs 5,000 till May 15; with a late fee of Rs 10,000 till May 18. The applicants can download their hall tickets from May 9 onwards.
The announcement of preliminary key will be done on May 29 and the last date for the submission of objections is on June 1. The authorities will release final key and entrance test results on June 13.

The ICET would be held at 67 centres including four centres in Andhra Pradesh. The number of test centres may be increased based on applicants' number. The test would be conducted in Telugu, English and Urdu languages.
There are about 24,000 MBA seats and over 2,000 MCA seats. "The number of seats may vary depending on the fresh affiliation of colleges," Prof Papi Reddy said.
Speaking on the occasion, Kakatiya University Vice-Chancellor Prof R Sayanna said: "Conducting ICET for the last consecutive eight years successfully reflects the varsity's capabilities. We will try to focus and overcome if there are any shortcomings."
Based on last year's data, the number of students enrolled for MBA course is 24,135 in 310 colleges and 1,779 in 35 colleges in Telangana during the 2018-19 academic year. As many as 61,439 candidates appeared for the TSICET-2018 last year, TSICET convener Prof Ch Rajesham of the Commerce and Business Management, KU, said. TSCHE Secretary T Srinivasa Rao and KU Registrar K Purushotham were present.