On Global Wellness Day, Right to breathe clean air should be added to the UN's Declaration of Human Rights says Blueair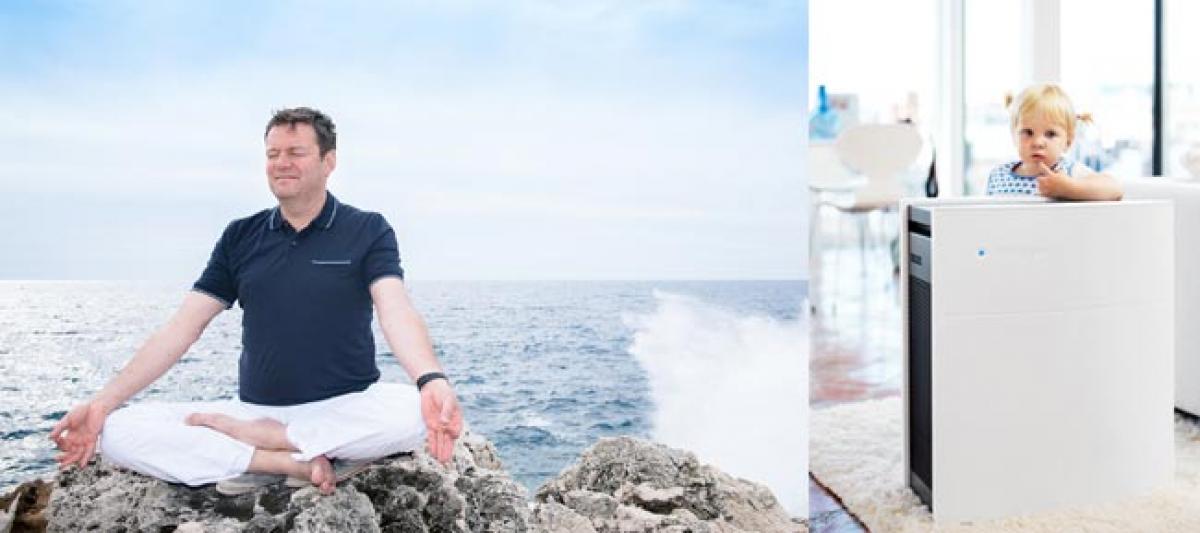 Highlights
There are three keys to health and wellness - fresh air, pure water and healthy food, but Blueair believes that there is still insufficient awareness or commitment to assure human wellbeing
India: There are three keys to health and wellness - fresh air, pure water and healthy food, but Blueair believes that there is still insufficient awareness or commitment to assure human wellbeing by tackling airborne pollution, either outside or indoors. Everyone needs clean air to live a healthy, enjoyable and productive life, yet somehow it has not been enshrined as an internationally recognized human right, according to Blueair, a world leader in indoor air purification technologies and solutions.
"Almost daily, new evidence emerges in medical and other studies of how air pollution poses a cradle-to-grave threat to the health of children, women and men, old and young alike," said Bengt Rittri, who founded Blueair 20 years ago based on the vision that everyone has the right to breathe clean air. He noted how WHO has described air pollution as the world's single biggest environmental health risk, linked to around 7 million deaths, killing more people than smoking, road deaths and diabetes combined.

In line with WHO reports, the Indian Institute of Tropical Meteorology (IITM) has recently published new research underlining the extent and dangers of the air pollution problem. The ITM survey concluded that life expectancy in Delhi has been reduced by a shocking 6.3 years and in Pune by 3.4 years due to air pollution. The study was conducted in collaboration with the National Centre for Atmospheric Research (NCAR) and analysed present-day premature mortalities associated with the exposure to PM 2.5 and ozone concentrations in India.
"These type of findings are just not acceptable in the twenty-first century and it is high time the UN acts by adding the right to breathe clean air to its Declaration of Human Rights," said Bengt Rittri, speaking on Global Wellness Day on June 11.