Restaurant Review: Paris Cafe Ballygunge, Kolkata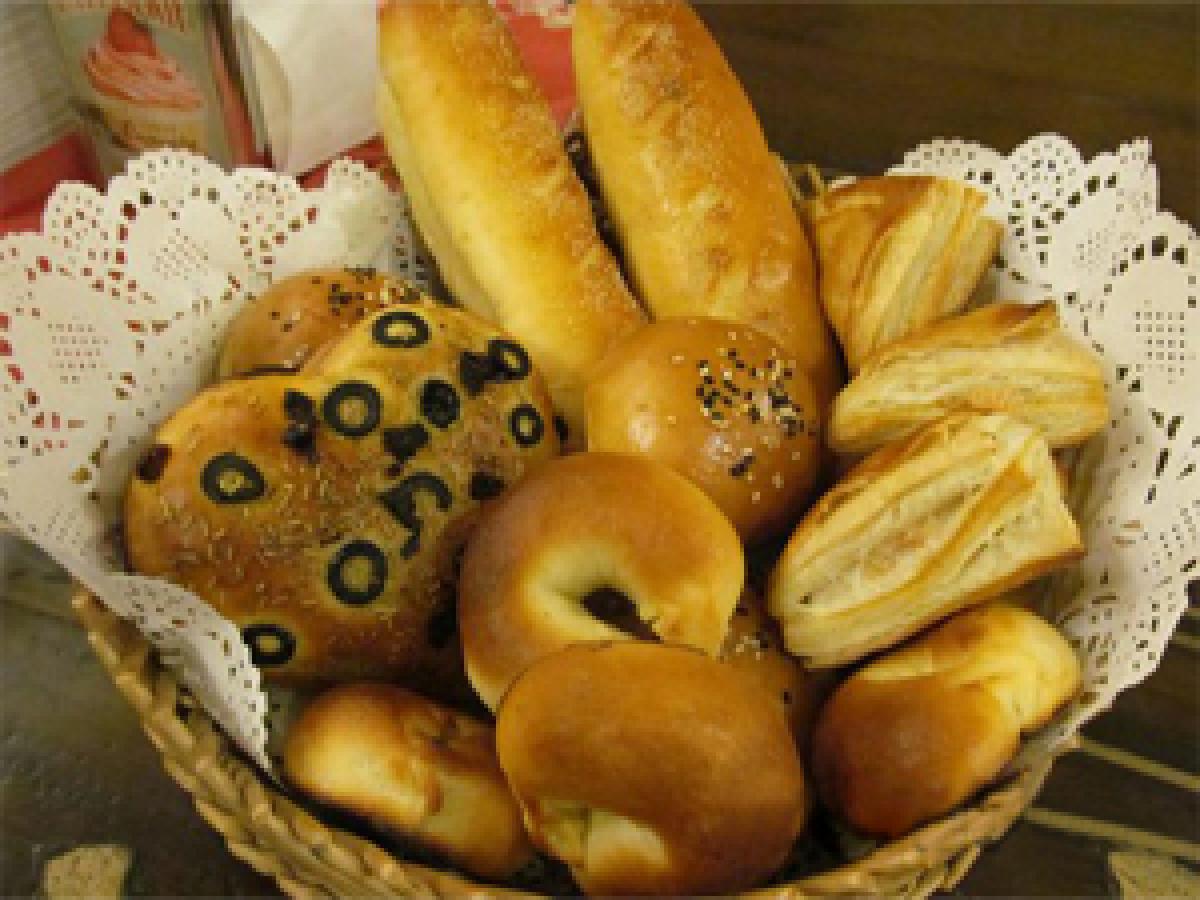 Highlights
Restaurant Review: Paris Cafe Ballygunge, Kolkata. With its irresistible range of cupcakes and pastries, the quaint Paris Cafe here is a rendezvous...
Kolkata: With its irresistible range of cupcakes and pastries, the quaint Paris Cafe here is a rendezvous with classic French food and culture and stands for what famed American chef Julia Child had once said about the style of cooking: "In France, cooking is a serious art form and a national sport."
Done up elegantly with gold-hued interiors and lots of lace, the 17-seater boulangerie-patisserie in Ballygunge mirrors the sophistication and grandiose of the Champs Elysees, one of world's most famous avenues, bang in the middle of Kolkata's hustle and bustle.
And it is not just the warm and stunning art-deco wrought iron furniture, the mirrors and other artefacts that take you to Paris. The salads, crepes, paninis, souffle, pancakes and French pastry aim to show the sweet-loving Kolkata residents some examples of professional French cooking.
"French desserts are not overwhelmingly sweet and there is a perfect balance of flavours. A lot of technique goes into making a small cupcake. I wanted to bring the essence of French cooking, a bit of Paris to Kolkata," entrepreneur-chef Sneha Singhi, the cafe's owner, told IANS.
The lavish menu-du-jour includes macaroons, eclairs (almost the size of a hot-dog), red-velvet cupcakes (the creme de la creme and chef's favourite), pancakes, a range of breads and Singhi's own creation, the pretty 'Dream Come True', a rainbow cake.
Besides these popular items, the chocolate fudge, red-velvet cheesecake, spinach crepe with cheese sauce and pancake with maple sauce and an array of hot and cold beverages have loyal patrons who swear by the quality and freshness.
An order of pancakes with maple syrup comes with a bit of piped whipped cream dotted with cherries and mint leaves. The fresh zing of mint as it melts with the cream is as impressive as the softness, almost cushiony texture, of the pancakes' filling.
"We ensure the freshest ingredients and some of the quintessential French ingredients are imported from France and Belgium such as the almond flour, chocolate and some variants of sugar," explained the 23-year-old Singhi.
Singhi holds a diploma from Le Cordon Bleu, Paris, the world's premier culinary arts institute, and travels to France each year to learn new segments of French cooking and absorb the evolving Parisian food culture and bring it to the city gastronomes, known for their discerning taste.
"Our target was the family crowd and youngsters and we mostly have them. People also reserve it for parties and other occasions. We have had French travellers visiting us as well in the last two-and-a-half years that we have opened," said Singhi.
The savoury broccoli tarts and mushroom crepe prove a point -veggies are not boring.
Singhi and her well-trained staff, who greet you with 'Bonjour', ensure that even if you order just a cup of coffee, you don't leave without a bite. A cup of light cappuccino is accompanied with a Madeleine - a buttery sponge cake.
For a city that houses iconic food establishments like the Flury's, the Swiss confectionery and a clutch of modern boutique cafes, does Singhi feel the heat?
"No, we are serving quintessential French food cooked in the professional way and hoping people get hooked to the classic French style of cooking and eating where one enjoys the experience with food," added Singhi, who launched the Paris Cafe casual dining restaurant last year.
Bon appetit!
Subscribed Failed...
Subscribed Successfully...