Savour Japanese cuisine at Vasco restaurant Hilton Chennai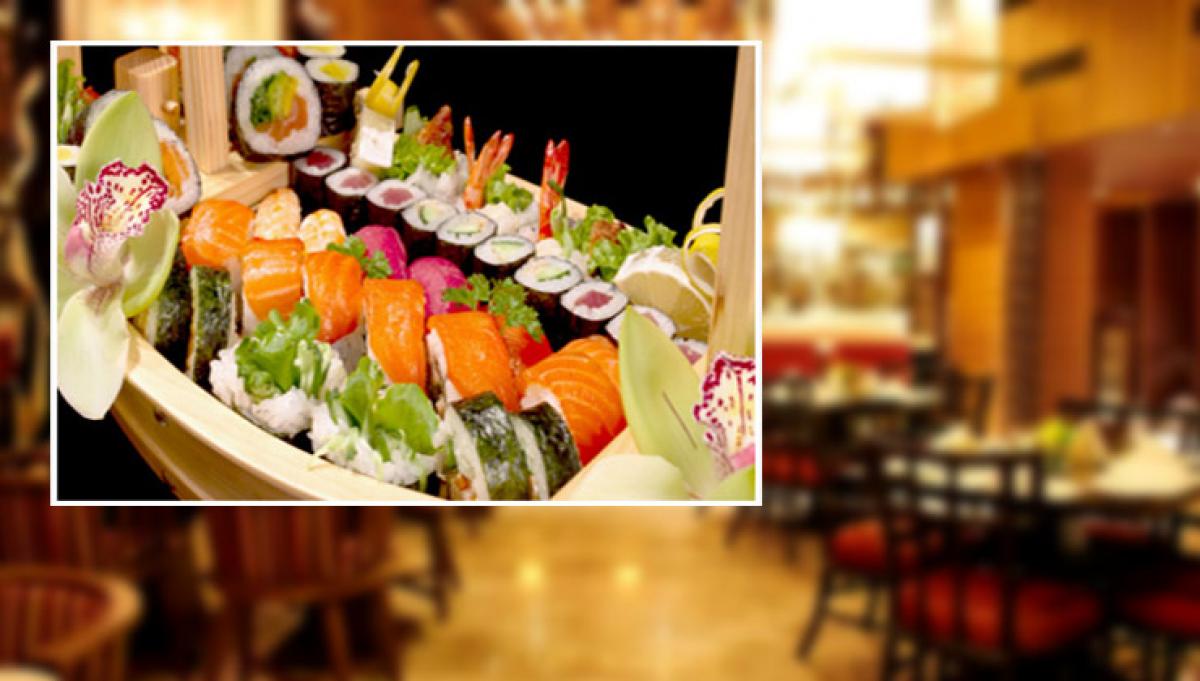 Highlights
Savour Japanese Cuisine At Vasco Restaurant Hilton Chennai. In Japanese restaurants, one is not taught to cook. A fresher has to -'steal-' the art and...
Chennai: In Japanese restaurants, one is not taught to cook. A fresher has to "steal" the art and the recipe by keen observation, an expert Japanese chef said.
"Outside the catering technology schools, expert cooks at Japanese restaurants do not teach the art of cooking delicious food. The experienced chefs would tell a beginner to learn by keen observation. One has to steal the art by keen observation," chef Kazuhiko Santo said.
Santo is here to anchor Konnichiwa Japan - a Japanese Food Festival at the Hilton Chennai's Vasco restaurant during Sep 3-13.
The festival menu offers two appetisers, four salads, one soup, eight main course and two desserts, underscoring the point that Japanese food is not just sushi and sashimi.
"One has to have a passion to learn or steal the art of cooking to become a good chef. Just attending a cooking school is not enough; one should be passionate about cooking," the 38-year-old Santo added, serving tori kara age (deep fried ginger marinated chicken) and tempura kaki age - the non-vegetarian starter.
As one was savouring the gentle ginger flavour with the chicken, he added: "I had been to Jaipur several times in connection with my precious stones business and have also worked in a restaurant in Goa for a year."
After dabbling in the precious stones business for a couple of years, Santo decided to change his profession.
"The food industry in Japan is very huge. And I love food," he remarked.
The finely chopped onion and carrot tempura kaki age - the vegetarian starter - tasted good.
On the salad side, namasu (radish and carrot tossed in sweet and sour Japanese sauce) and hijiki (hijiki sea weed stirred with vegetables) tasted nice.
Queried whether there exists any Japanese way of cooking akin to the famous Toyoto Production System (TPS) that led to lean manufacturing systems, he said the kitchens in Japan are well-organised.
"A Japanese chef will not pick up anything from the floor while in the kitchen. He will also not touch the waste bin. That is part of the kitchen hygiene. However such a situation is not there in many hotel kitchens in India. The kitchen in Hilton Chennai is good," Santo said.
"We do not waste much and always seek ways to fully utilise the vegetables, fish and others. For instance, the carrot peels are used for making stock. If the fish bones are thin, then they are deep fried," he said.
Meanwhile it was soup time and salty miso soup (mix of miso with tofu and spring onions) and tai-jiru (clear red snapper soup) arrived at the table.
It is suggested the soup be first tasted and if need be, salt could be added.
According to Hilton Chennai's executive chef Achal Aggarwal, the city has a sizable population from other Asian countries like Japan and Korea.
"No star hotel has held a Japanese food festival here for the past three years. Further, with the Global Investors Meet being held here this week, we decided to have a Japanese food festival," Aggarwal said.
He said Hilton Chennai has around 28 long-staying Japanese and around 60 frequent travellers.
Aggarwal said the speciality of the dishes is the imported ingredients - sake (rice wine), rice, vinegar, tofu, ginger and others - for an authentic taste and the festival work started around two months back.
"Some restaurants add Chinese ingredients to save on costs. But we decided to import all the ingredients, including the fish," Aggarwal said.
He said the best of the tuna fish goes to Japan. Even if the tuna is fresh, what we get here is second quality.
"Good quality tuna meat should be firm and be in red or pink in colour and not dull. Similarly the ginger available in Japan is fibre free unlike what we get in India," Aggarwal said.
For the main course, sakana no miso tuke (baked miso marinated fish fillet), slightly sweetish teriyaki chicken and jagaimo butter shoyu (potato tossed in butter and soya sauce) are suggested.
The Japanese-style mix rice takikomi gohan was mild and can go with any of the main courses.
The good dinner came to an end with wasabi lime ice cream.
Where: Vasco Restaurant at Hilton Chennai, J.N. Salai, Guindy
The festival is on till Sep 13 and is only for dinner.
Dinner buffet: Rs.1,700 (per head) plus taxes
Timing: Dinner 6.30 p.m. to 11.30 p.m.
Subscribed Failed...
Subscribed Successfully...