Be cautious while making buying decisions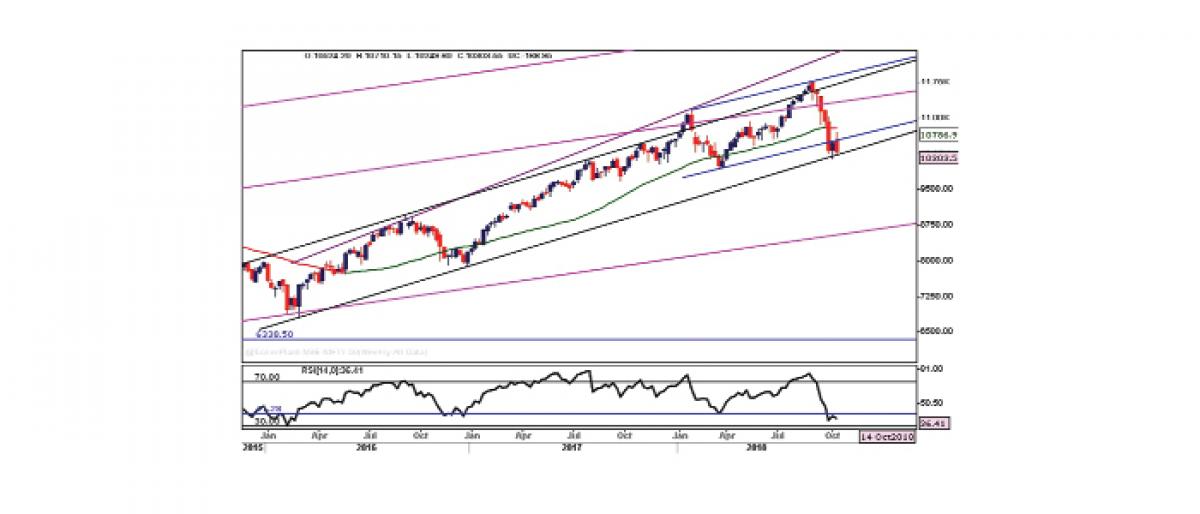 Highlights
In a volatile truncated week, Indian equity markets closed a 1 per cent lower than the previous week Weakness in global markets and anticipation of earnings downgrade and revived liquidity fears forced the markets to go down sharply The Nifty opened with a positive note but failed to sustain at higher levels and fell almost 400 points from the weeks high point
In a volatile truncated week, Indian equity markets closed a 1 per cent lower than the previous week. Weakness in global markets and anticipation of earnings downgrade and revived liquidity fears forced the markets to go down sharply. The Nifty opened with a positive note but failed to sustain at higher levels and fell almost 400 points from the week's high point.
The broader markets also performed in line with the benchmark indices as the midcap and small cap indices closed 1.2 per cent lower each. And NBFCs especially housing finance companies' shares fell sharply after fresh default fears.
With China's economy recording the lowest growth rate in the last nine years, there are fears that growth in the communist country may go down further in the wake of escalating trader war. China's equity market is also trading a multi-year low and all other emerging markets are also facing problems. And currencies volatility increased last week with the dollar weakness. The rupee recovered because of weakness in dollar.
After a brief pause, Brent crude oil continues to be above $80 mark. And the bond yields slightly lower at 7.92 per cent. FPIs are still net sellers and have withdrawn Rs 19,434 crores this month, highest withdrawal after September 2017.
Technically, Nifty is still holding the crucial support of 10200-100 zone. As we discussed, this is the weekly channel support drawn by connecting Jan 2016 and December 2016 lows. If this level does not hold and falls below the recent low of 10138, then the next swing low is placed at 9951. Only below this level, market poised to enter into a long-term downtrend, which may continue for at least 6 - 8 months. If the current quarter earnings do not match the street's expectations and any further deterioration in the liquidity crisis may lead to a bear market situation.
The global economic conditions and geopolitical situations will also impact the market direction. On a positive note, as long as Nifty holds 10200- 10100 zone, one can expect some consolidation between 10700 -10200 zones. With these conditions, one can be very cautious while making buying decisions as the market is not giving any positive signals in any time frame.
(The Hans Research Team)