Norway eager to invest in Telangana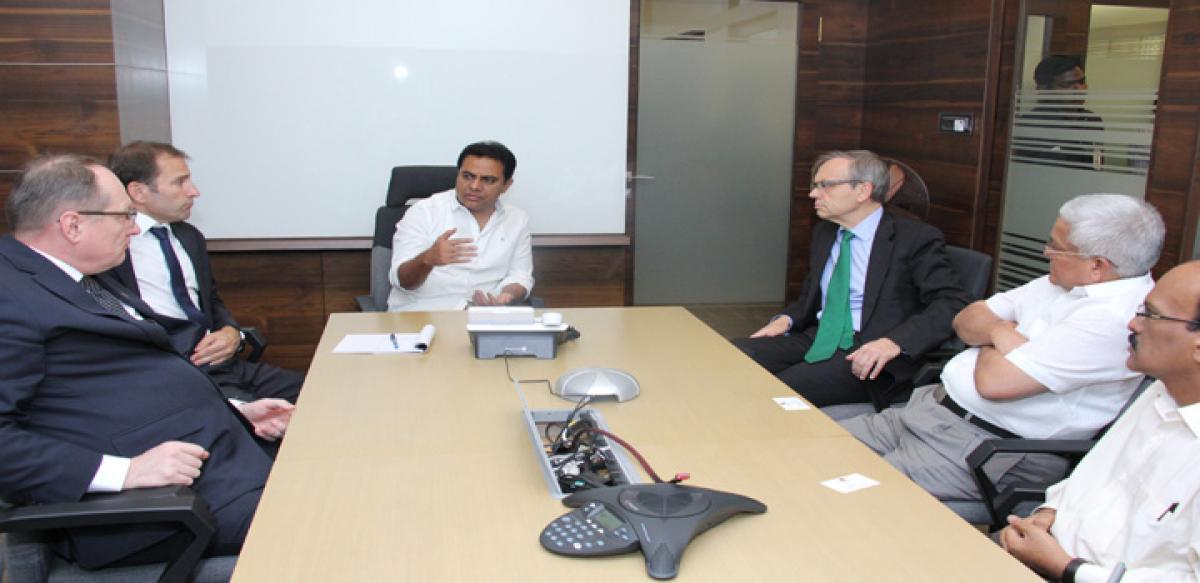 Highlights
Norway has expressed its keenness in investing in different sectors in the State of Telangana. The Ambassador of Norway in India Nils Ragnar Kamsvag has conveyed his country's willingness in this regard. A Norwegian delegation under the leadership of the Ambassador called on Panchayatraj
​Hyderabad: Norway has expressed its keenness in investing in different sectors in the State of Telangana. The Ambassador of Norway in India Nils Ragnar Kamsvag has conveyed his country's willingness in this regard. A Norwegian delegation under the leadership of the Ambassador called on Panchayatraj and Municipal Administration Minister K T Ramarao here at the Secretariat on Tuesday and discussed the possibilities for developing business ties between the State of Telangana and Norway.
On this occasion, the Minister has invited the Norwegian investment in the infrastructure development sector of Hyderabad city. Norway owns the largest sovereign wealth fund, which makes investments in quite a lot of countries of the world.
The Minister shared the Hyderabad city development plans with the delegation and told them that Telangana was emerging as the best investment destination in the country. The Norwegian team has shown a specific interest in making investments in skyways, renovation of tanks and cleaning of River Musi and also inquired about investment possibilities in the areas of IT and life sciences.
Kamsvag has assured the Minister that he would organize a meeting with the fund managers in this regard. He has invited the Minister to attend the meeting of Norwegian companies that is being held in Delhi in March. IT Department Secretary Jayesh Ranjan, Municipal Department Special Chief Secretary M G Gopal and GHMC Commissioner B. Janardhan Reddy were present on this occasion.