Illegal borewells top complaint list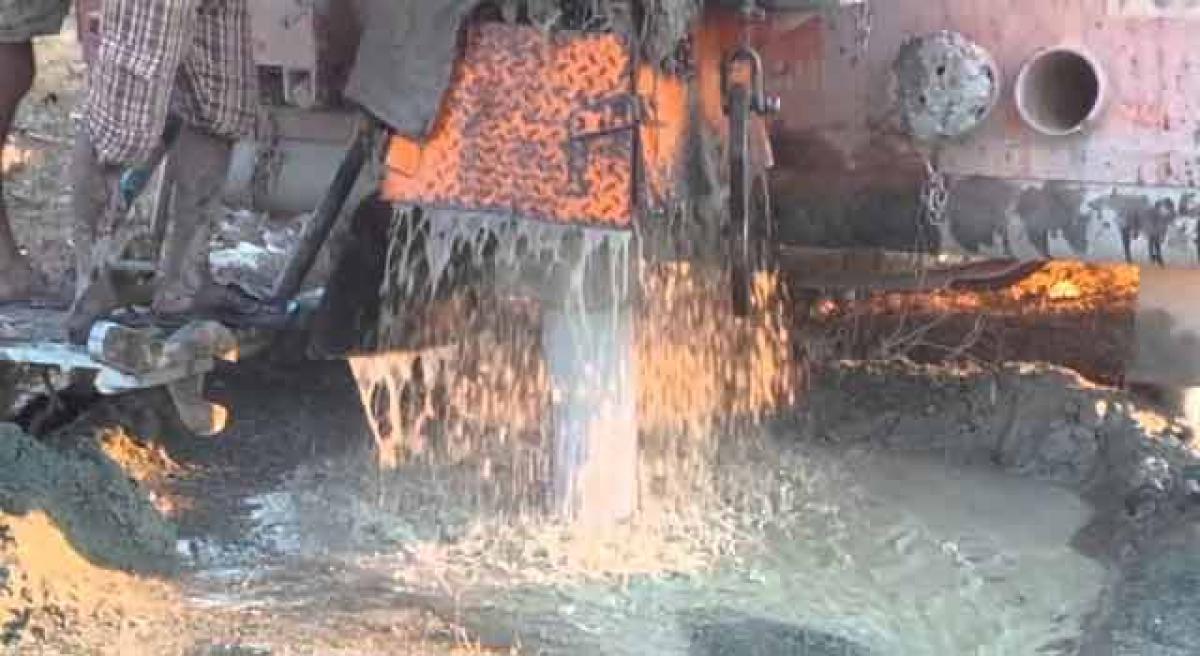 Highlights
Complaints over illegal borewells have been taking the limelight in the weekly Praja Darbar programme in Hyderabad district collectorate on Monday. Residents from Ibrahimbagh of Golconda mandal came with a plea to take action against illegal drawing of ground water in their colony. Colony representative P Shyam filed a complaint stating that as many as 40 borewells in their colony were dug for com
Complaints over illegal borewells have been taking the limelight in the weekly Praja Darbar programme in Hyderabad district collectorate on Monday. Residents from Ibrahimbagh of Golconda mandal came with a plea to take action against illegal drawing of ground water in their colony. Colony representative P Shyam filed a complaint stating that as many as 40 borewells in their colony were dug for commercial purposes. "Residents are not able to get sufficient water for domestic use due to such illegal borewells," he said.
In a similar case, an advocate Srinivas Yadav of Amberpet mandal along with the Bapunagar colony residents filed a complaint on an illegal water plant. He complained that a water plant named 'real water' has been drawing water from three borewells while a fresh borewell is being dug for more business. "even without a trade license and permissions for bores, the owner with some political influence is still able to run his business in our residential colony," he said.
Likewise, J Srinivas of Shaikpet mandal along with the residents of Ambedkar Colony submitted a petition to stop the commercial water mafia in their locality. He complained that water is being drawn illegally from their colony and supplied to apartments in nearby areas. "We have already complained about the issue to the tahasildar but no action has been taken so far," he said.
District revenue officer V Ashok Kumar attended to the complaints and forwarded the petitions to the officer concerned to take suitable actions. The district collectorate has received several other complaints over pensions, housing, land issues, educational scholarships and issue of certificates.
Around twenty respondents from Dattatreya Nagar of Asif Nagar mandal jointly submitted a petition requesting for caste certificate. Rupesh Kumar said that their community is ignored when it comes to issuing of caste certificate. "There are above one thousand schedule caste voters in our colony, who are left without any kind of government benefits due to the absence of caste certificate," he said.
Students are not able to get scholarships and aspirants of government job are not able to secure jobs under reservation, they added. Residents form Khairathabad gave a complaint over the wine shop opposite I-Max Cinema Theater for encroachment of government land and contempt of the high court order. Petitioner Uday Kumar along with the colony residents filed a complained asking collector to take immediate action.