Never underestimate a child's potential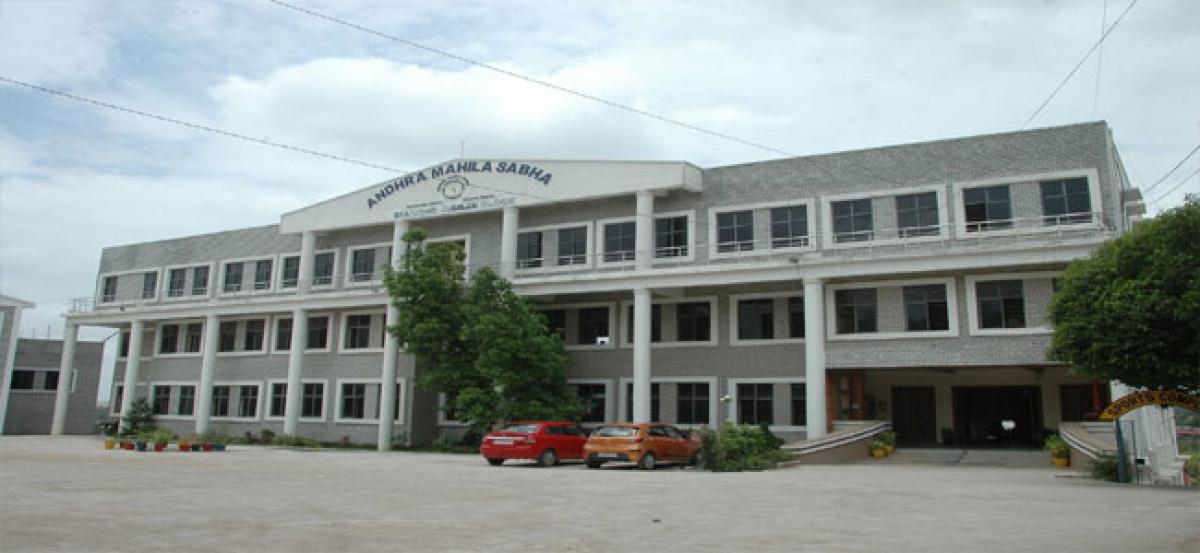 Highlights
Obul Reddy Public School, located in Jubilee Hills was started in the year 1989 by freedom fighter Durgabai Deshmukh with a vision to educate every girl child So far in its 29 years of journey it has catered the educational needs of not just the underprivileged kids but also to the especially abled kids
P Obul Reddy Public School, located in Jubilee Hills was started in the year 1989 by freedom fighter Durgabai Deshmukh with a vision to educate every girl child. So far in its 29 years of journey it has catered the educational needs of not just the under-privileged kids but also to the especially abled kids, The Principal of the school, Anjali Razdan, MSC, BHD, BED shares their success story in conversation with The Young Hans.
Durgabai Deshmukh's, vision to not to leave any girl child behind especially, the underprivileged,opened up a trust which manages institutions, hospitals, nursing homes, old age homes, education Bed, and nursing colleges. All these institutions are run through trust as a philanthropist activity. Initially the trust was named as Andhra Mahila Sabha, which was started with Mahila concept but now everyone studies here. At those days there were only 31 students studying in a small classroom, the land was given by government at Jubilee Hills to built a trust along with our school more two schools were sanctioned land from govt.
30 years back a well-known philanthropist P Obul Reddy has offered one crore rupees for the construction of school hence it is named after him. Slowly these small rooms changed into many rooms. Obul Reddy made a huge contribution to this development, along with him a lot of other dignitaries has contributed for making these schools a great success. Right now, we are giving 50 per cent concession and scholarships to the children from economically backward community and also get financial assistance in the form of free transport, school uniform and books.
We have kids of commissioner of police, IAS officers studying here. So, there is no difference between the two, education is equal to all. In last 7 years we started gaining momentums, children are getting lowest fees because it is over ethos to not to increase the fees. We give the best education and don't allow any fancy stuff, so, every year we have toppers from Class XII. We have got a lot of awards. We bagged certified British Council Award, we encourage our children to participate internationally, these awards take one year to do, it's not instant, the project has to be done by two kids, then council will examine which takes one year and then if they find it good they award us.
So, we were awarded twice in this category and that award is permitted for three years after it expires another three years again the laborious process starts. It is a type of title given for three years from 2016 to 2019; we have also got Trinity logo and BITS Pilani award, then Haritaharan awards with Rs 10,000 cash.
Sciences and sports achievements
Sciences and sports both are our strengths, two years back in science international exhibition our students won award not only in regional and national level but also in international level, they were taken to NASA with full expenses paid by IRIS which promotes children in research. This year our two girls selected for KR Reddy which Awards is given annually. They did a project called Luna Watt, for which they got a price of 10,000 each in science. Then we have sports where our students bagged a lot of prizes in regatta, skating, athletics, in both national and international level.
Telling us about her journey
I started my career in 1979, I belong to north but born and bought up in west Mumbai, I use to teach micro-biology in Parle College, Mumbai. After teaching nine and half years in Mumbai, I moved to Kolkata, there I realise that one of the student whom I taught earlier became a film star and she was Madhuri Dixit, she was very young at that time, I use to scold her when she didn't focus in class.
I never knew that she would be a film star, during 1986-87, then I realised that never underestimate a student, In Kolkata I joined administration as a principal in Laxmi Path Singhania Academy for 10 years, and then Birla school for 11 years, total 21 years. Later on, I came to Hyderabad in 2007 and joined few schools and then in 2011 I joined Obul Reddy Public School as principal, this is my 39th year in education from 1979-2018.
What is your take on commercial education
Every state has its flavor, different states have different thinking and mindset, people are different and their education thinking is different, so for example if you see West Mumbai, Maharashtra there is a good education, very good English but then people have no apathy, no sympathy there are very cold kind of environment, there is no warmth, you have to be on time no explanations are given.
If you go to the East Kolkata, their culture is very warm, people are very affectionate but no work, work culture is zero, they can dance they can say speeches, have good artists, musicians, singers but very bad workers, coming to education the best education I ever found was in Kolkata, there is no super specialty, in-depth knowledge,There are schools of 200-years-old they have a huge history. When we talk about Delhi they have good education but they have fighters there, they are very intelligent.
In south it's an intellectual culture every parent wants their child to become an IIT ian, they just want their child to focus on academics. Second thing I found is a lot of rout learning happens here, to convince parents that IIT is not only option is very difficult. 44% of students in IIT have no soft skills which only can be acquired from extracurricular activities. Here I found that they want the academics to be bright.
Tell us about your teaching techniques
We have a lot of techniques in teaching one is we choose certain books with good authors and make sure that that are child and teacher friendly and then I say those book publishers to hold a workshop forour teachers throughout the year to make them understand how to teach this book. Every book you have digital content you have to see how a teacher uses a digital content. CBSE has got a system where they find a principal as resource person of CBSE and that is called centre of excellence, I am a teacher trainer a lot of inclusive training, CCE training, gender sensitivity training goes around in campus.
Teacher has to work on alot of things and spread that in groups, and the groups initiate the discussion. And then each child starts discovering for themselves. In addition to that there is life skills taught there. We have cyber crime committee, child abuse committee. There are students which are into inclusive education we are very sensitive to some children's who have learning difficulties, home problems, school problems, cyber problems, behavioral problems we have made committee for them they are two counselors in our school who give them guidance. We found good numbers of children who are abused so we are giving them counseling sessions.

What do you want to say to your colleagues
New generation is focused generation, they are into very competitive world; they have values suitable to their life styles, and we have our values suitable to our lifestyle, bear the kids, and understand their minds rather them making understand our values. Today's generations need explanations for every action. Don't underestimate child's potential, teach child in such a way they want to grow up in fantastic begin.
BY Heena Mishra

Subscribed Failed...
Subscribed Successfully...