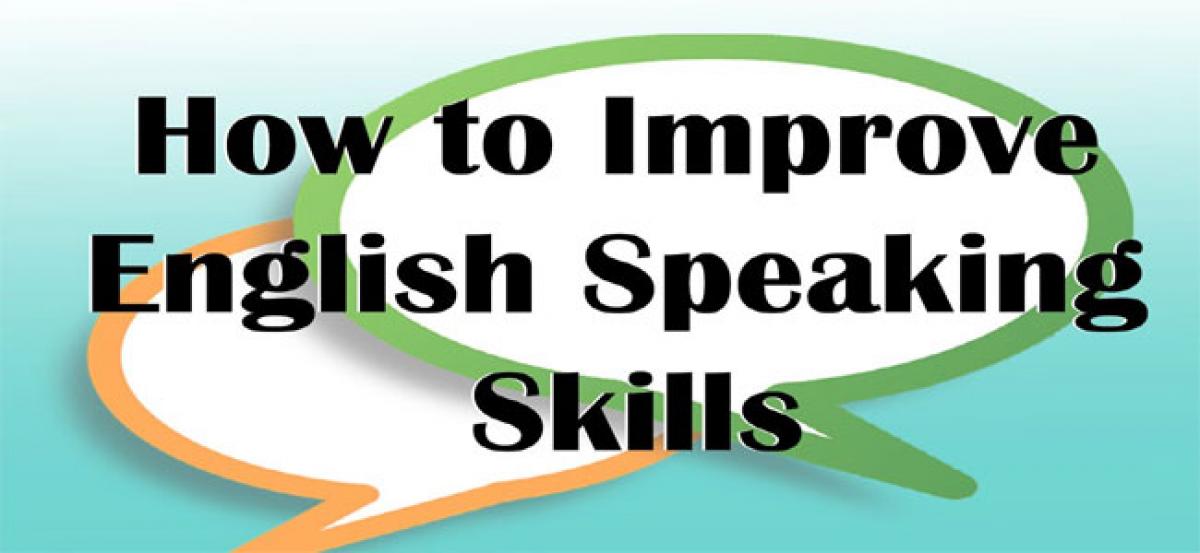 Highlights
If you speak, you can speak, and there is no other way to learn a spoken language Learning to speak a language is similar to learning swimming,...
If you speak, you can speak, and there is no other way to learn a spoken language. Learning to speak a language is similar to learning swimming, cycling or playing a musical instrument which can't be mastered from books, and so is English. English can be learnt either from surroundings or through right self practice. We can't change our surroundings, but we can do right practice.
Here comes my article on English speaking skills that gives you practical ideas for fluent English. All that you need to do is doing regular speaking practice as being advised.
Rules of Speech:
1) Don't focus too much on grammar
No language including English can be learnt with grammar. The fact that goes with the human system is that you can't speak a language while building sentences in the head following grammar. Just speak whatever comes to your mind with no concern to right or wrong.
2) Study and learn real life expressions
In reality, languages have to be learnt with expressions, and not with independent words. Everyone has learnt one's mother tongue just like this. English can't be an exception in this regard.
3) Practise MSC (Mindtalk,Selftalk & Crosstalk)
Mind Talk (Thinking in English): Your Mind is the store house of your English. By thinking in English, you get the necessary ability to speak English. Like, when you have water in the overhead tank, you can draw from a tap. Similarly, if you have English in your head, you can speak through your mouth or write on a paper.
The point is how to have English in the mind. You can achieve this by regularly thinking in English. You should think in terms of solid English expressions. Create a state that your mind supports your tongue with necessary contextual expressions to speak in real life situations.
Self Talk (Speaking with yourself): Many of you may complain that you have no one around to speak to in English. This is not a problem at all. You can speak to a wall or you can speak with yourself. This step is very important, because unless you speak, you can't speak. This is like test firing of a missile , or rehearsal before the stage performance. There are two benefits from this. One is that you get used to speaking by whispering with yourself. Second is that you get the confidence that you can speak.
CrosssTalk (Speaking with others): Crosstalk is your actual talk with others. This is like your stage performance on the stage of the show. You have the dialogues with you, you have test fired them by whispering with yourself, and now you have to do the real blasting. If you have done the first two operations well, this is not a problem. Only thing is that you need to be cool, controlled and confident while speaking. A few successful conversations make you more confident.
All the best! See you with my next article, until then keep speaking. The author is English Fluency Coach, Director of Real Life English, can be contacted on Mobile: 9912343940
Note: You can also watch my videos on Youtube (BKReddy / HMTV Jayho Success Manthra). Schools/ Colleges may contact for one day session on 'English Speaking Skills'.
Box: Event details
Date: August 11 and 12
Venue: Hotel Sandhya,
Opp: RR Dist, Collector Office,
Lakdikapool, Hyderabad
BY B K Reddy

Subscribed Failed...
Subscribed Successfully...