SCR attains peak punctuality record of 90% for Mail/Express Trains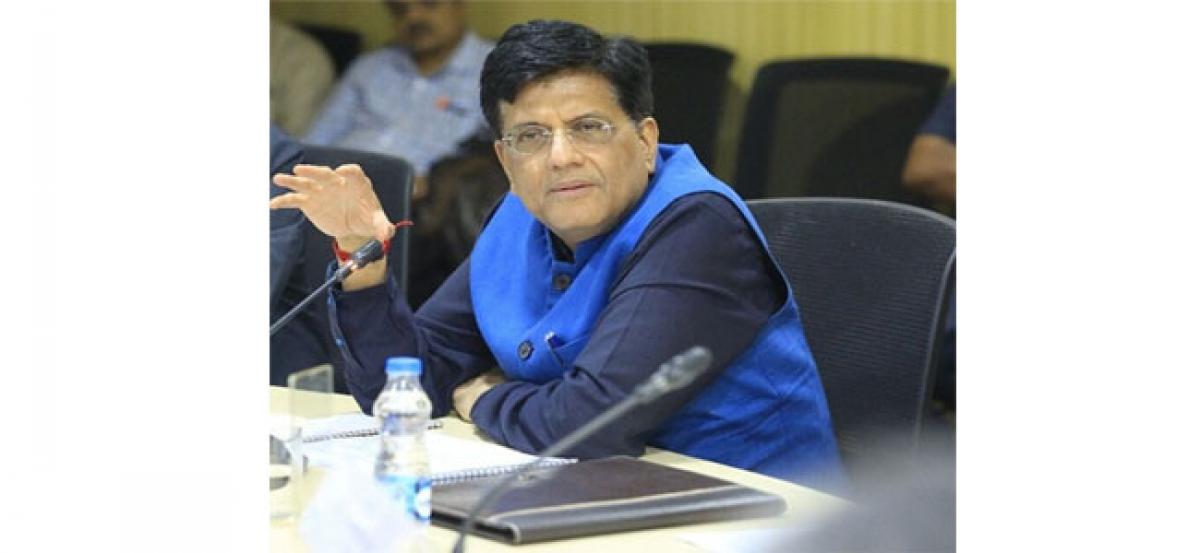 Highlights
South Central Railway (SCR) touched another landmark in terms of punctuality of Mail / Express Trains on its network, which attained 90 per cent, the best recorded during the entire year.
Secunderabad: South Central Railway (SCR) touched another landmark in terms of punctuality of Mail / Express Trains on its network, which attained 90 per cent, the best recorded during the entire year. This significant high in the priority area of train punctuality, comes in the wake of the interaction of Piyush Goyal, Minister of Railways, with officers and staff of SCR recently, during which he exhorted the rail force to work with high motivational levels and the zeal to continiously better the performance levels.
While SCR achieved the 90 per cent record in terms of punctual running of Mail/Express trains, the Nanded and Guntur divisions of the zone surpassed the same, reaching the peak of 100 per cent punctuality for Mail / Express trains, a significant development in the endevaour towards meeting rail user satisfaction. The Minister of Railways, during his visit to Secunderabad on June 15 had sought that SCR should scale up its punctuality to 90 per cent. The impact of his words has been very positive, and SCR has been able to attain the target within two weeks from the time of his visit. Vinod Kumar Yadav, General Manager, SCR congratulated Team SCR, Divisional Railway Manager's of all six divisions, the Principal Chief Operations Manager as well as the Chief Passenger Transportation Manager for answering the call of Rail Minister to attain the goals set. A planned multi-pronged initiative has been the key to SCR's success in attaining the 90 per cent record in its Mail / Express trains punctuality. The core area of track upgradation / maintanance and infrastructure works which are proceeding at a brisk pace all over the zone has been restrategised by drawing up a planned time tabled schedule of trains so as to simultaneously keep punctuality to the maximum.
The train blocks which basically are taken for undertaking track upgradation / maintenance and infrastructure works are being scientifically organized. This is done by planning for train blocks in specific non-peak or silent period when the train movements are bare minimal in that part of the day/night so that the works are taken up during that time without causing any delay or just causing minimal delay to train services. Train blocks are planned on such days of lesser services to undertake maintenance/infra works.
Amongst the other factors which have enabled enhance the punctuality performance on the Zone are - meticulous monitoring by DRMs and top officials; Extensive multi department co-ordination for synchronized and smooth execution of works, Reduction in asset failures due to improved maintenance practices, and the exercise to sensitize and motivate staff involved in rail operations. Vinod has put a viable system into practice at various levels, specifically targeted to monitor punctuality. He has been holding regular video conferences with all department heads to review punctuality performance. Round-the-clock monitoring and minimizing detention of trains.
The premier group of identified super fast trains, Duronto, Rajdhani, Shatabdi, Jan Shatabdi and Garib Rath trains are monitored at all levels. Innovative measures such as relaxation in long standing permanent speed restrictions in some sections, and effective resolving of failures in quickest possible time, has been a prime factor in enhancing the punctuality performance of SCR. Vinod has set a goal to ensure that this betterment of punctuality standards on SCR remains a continuous process so that the zone maintains its record as amongst the best performer on Indian Railways.