TCS posts 7,901 cr net in Q2, up 23%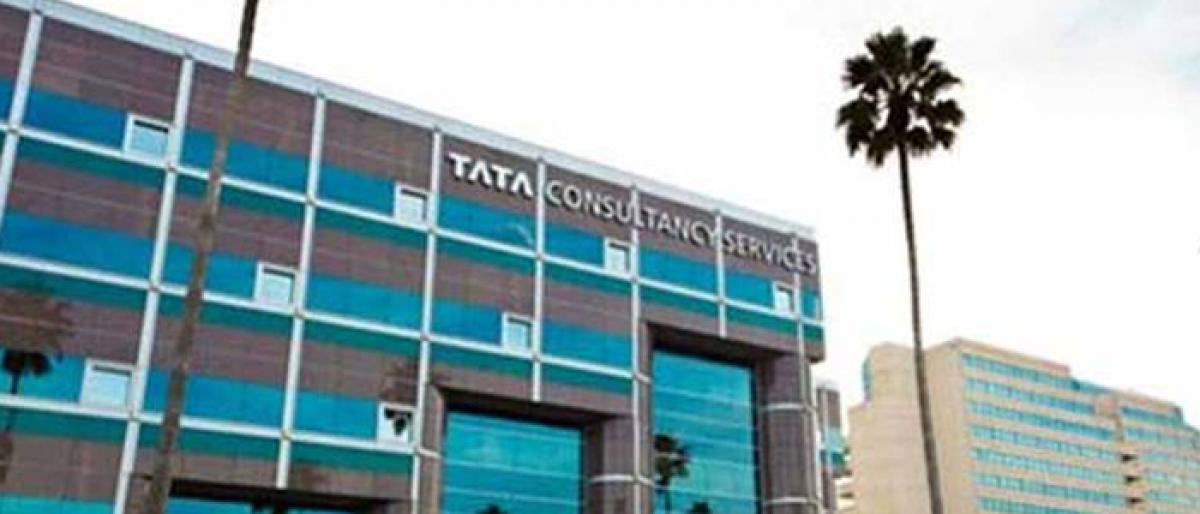 Highlights
IT bellwether Tata Consultancy Services TCS Thursday said it is looking at ending the year with a doubledigit growth after a gap of two years, on the back of what it termed as a landmark quarter for the firm
Mumbai: IT bellwether Tata Consultancy Services (TCS) Thursday said it is looking at ending the year with a double-digit growth after a gap of two years, on the back of what it termed as a "landmark quarter" for the firm.
The country's largest exporter posted a 22.6 per cent jump in consolidated net profit at Rs 7,901 crore in September quarter, compared with a net profit of Rs 6,446 crore in the year-ago period.
Revenues grew 20.7 per cent at Rs 36,854 crore in the quarter, up from Rs 30,541 crore a year ago.
Its earning per share for the quarter was at Rs 20.66. In constant currency terms, revenues were up 11.50 per cent year-on-year.
"On a one-time departure from our typical stance, I want to share that we have the numbers on the board and the momentum to ensure that the double-digit trajectory continues for the rest of the year.
The journey has been a reaffirmation of TCS strategies. It has been a landmark quarter for us," TCS CEO & MD, Rajesh Gopinath, told reporters here.
"This enables us to strategically focus on the medium and long-term," he added, while indicating that growth has been coming from areas where the company have been investing.
The growth in the reporting quarter was driven by expanding demand for digital transformation across verticals, and continued acceleration in banking, financial services and insurance (BFSI) and retail, the company said.
BFSI and retail verticals continue to accelerate by 6.1 per cent and 15.6 per cent year-on-year, respectively. V Ramakrishnan, CFO, TCS, said, "It is encouraging to be back in our preferred range of profitability at the operating level.
Even as we expand our investments to build on our lead in the digital space, our disciplined operations, the improving growth trajectory and a supportive currency make our margins resilient."
TCS operating margin, an indicator of profitability, expanded 144 basis points year-on-year to 26.5 per cent.
The UK and Europe led the growth for the company at 22.8 per cent and 17.4 per cent, respectively.
The company added four new clients in the $100 million-plus band during the quarter.
The firm also saw the highest net additions in terms of hiring in the last 12 quarters, adding 10,227 employees in the September quarter.
Total employees' strength at the end of Q2 stood at 411,102 on a consolidated basis.
TCS claimed to have the best retention rates in the industry with IT services attrition rate staying unchanged sequentially at 10.9 per cent.
In terms of entry level talent, TCS said it has increased its lead, and has introduced a National Qualifiers Test, which saw participation from 1,800 colleges.