Rocky Start For Donald Trump White House On Day One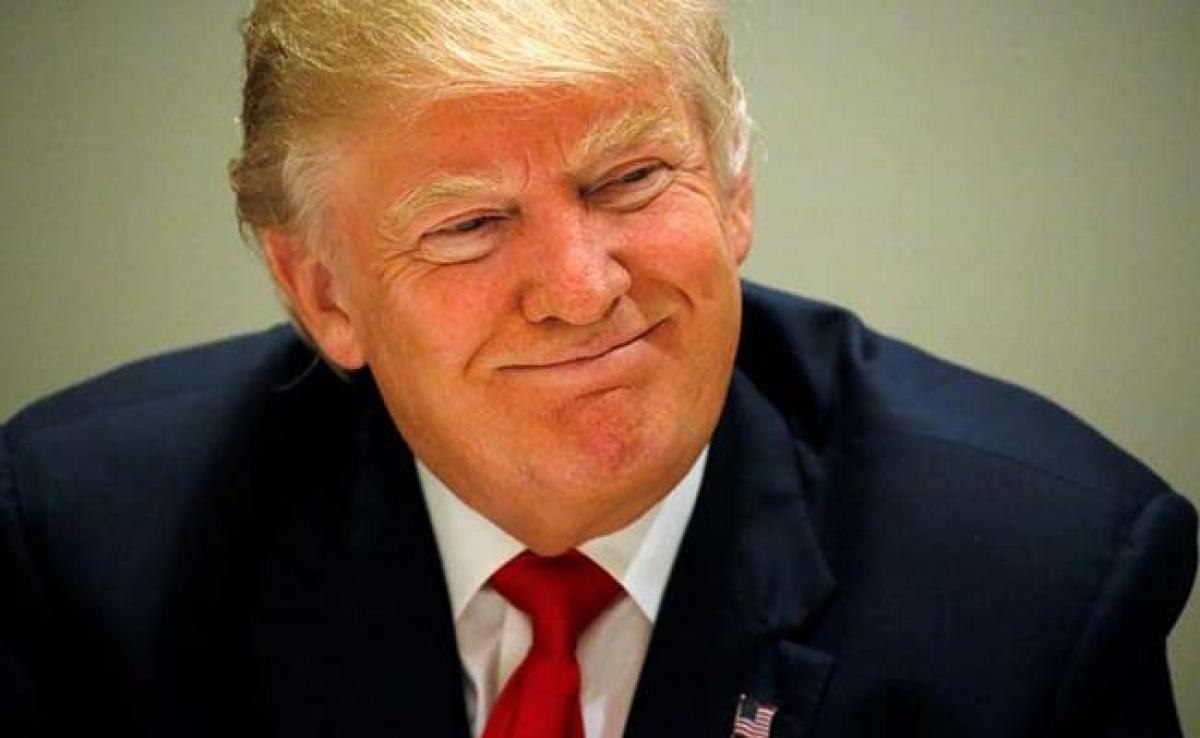 Highlights
The brash billionaire and his chief spokesman launched a startling assault on the media on Saturday, Trump\'s first full day in office, accusing reporters of downplaying the turnout at his swearing-in ceremony.
Donald Trump's White House came under fire on Sunday for falsely accusing media of misreporting inaugural crowd numbers, after millions took to the streets in protest against the new president.
The brash billionaire and his chief spokesman launched a startling assault on the media on Saturday, Trump's first full day in office, accusing reporters of downplaying the turnout at his swearing-in ceremony.
The attack came as more than two million people flooded US cities in protests led by women opposed to Trump, who many fear will roll back the rights of women, immigrants and minorities.
The scale of the mass protests, echoed in sister rallies around the world, highlight the challenge former reality TV star Trump faces as he leads the world's most powerful nation -- taking office with an approval rating of just 37 percent.
Usually, new US leaders start the job with approval ratings above 50 percent, and this has put 70-year-old Trump, who comments regularly about his popularity and ratings, on the defensive.
'Pick A Fight'
Trump and his chief spokesman lambasted the media for the reporting of the inauguration turnout, in what analysts said was an attempt to change the subject.
Non-stop news network coverage of Saturday's sprawling demonstrations against Trump were replaced within hours by debate over his "war on the media," which is likely to play well among his supporters.
Visiting the Central Intelligence Agency headquarters in Virginia, Trump insisted, despite evidence to the contrary, that he drew 1.5 million people to his Friday swearing-in ceremony.
"I made a speech. I looked out, the field was, it looked like a million, million and a half people," he told CIA staff.
"They showed a field where there were practically nobody standing there. And they said, Donald Trump did not draw well," he added.
The comments drew criticism from outgoing CIA director John Brennan, who resigned on Friday, according to a New York Times report.
The Times quoted Nick Shapiro, who served as Brennan's chief of staff saying Brennan "is deeply saddened and angered at Donald Trump's despicable display of self-aggrandizement in front of CIA's Memorial Wall of Agency heroes.
"Brennan says that Trump should be ashamed of himself," Shapiro added.
White House press secretary Sean Spicer doubled down on the media assault, using his first press conference in the White House briefing room to blast the journalists seated before him for "deliberately false reporting" on crowd size.
"This was the largest audience to ever witness an inauguration, period!" Spicer said.
"These attempts to lessen the enthusiasm of the inauguration are shameful and wrong."
Spicer left the briefing without taking questions.
An estimated 1.8 million people flooded the National Mall area in 2009 when Barack Obama was first sworn in as president, according to federal and local agencies at the time.
Washington authorities reportedly predicted 800,000 to 900,000 would attend Trump's inauguration Friday, about half of the 2009 crowd.
'Packed'
Spicer appeared eager to lay down the new law with the press, whom Trump criticized repeatedly on the campaign trail and even branded mainstream media outlets "fake news."
The intensity of Spicer's delivery suggested he and Trump were furious at the coverage of the inauguration, which many outlets said fell well short of Obama's 2009 inaugural in terms of crowd size.
A comparison of aerial photos taken on January 20, 2009 and Friday appeared to bear that out.
Washington city authorities do not provide official crowd counts but TV footage clearly showed the gathering did not stretch all the way to the Washington Monument, as Trump asserted.
Trump's attack at the CIA headquarters came as he made a fence-mending mission after his public rejection of the assessment by US intelligence agencies that Russia meddled to try to help him win the November election.
Trump, standing in front of a spot sacred to the CIA -- a wall with stars honoring employees killed while serving the country -- proclaimed he was fully behind the spy agency.