Trump administration crafting big new arms sales to Taiwan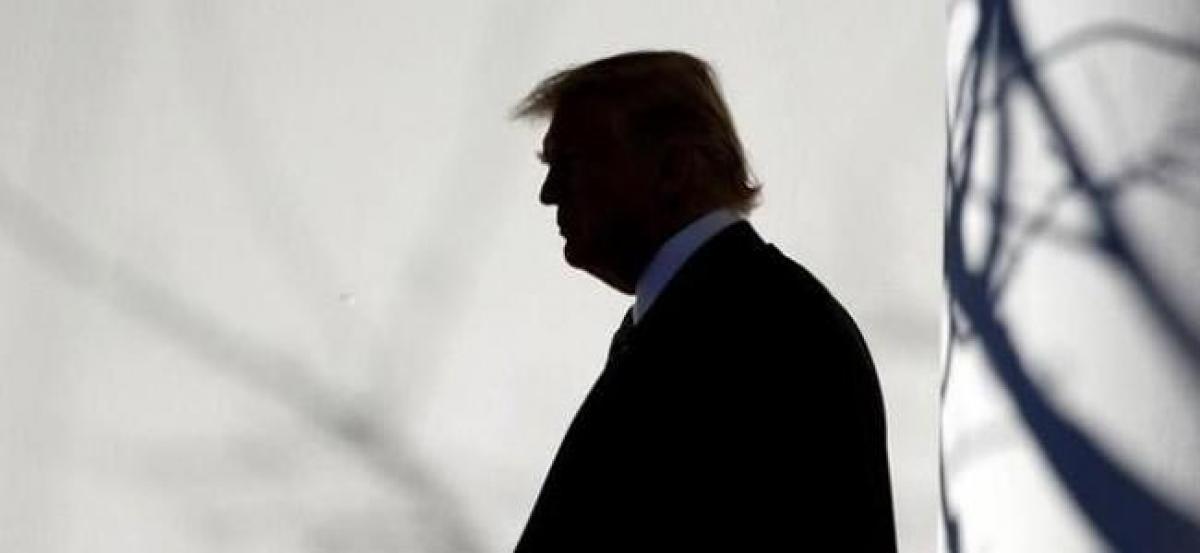 Highlights
The Trump administration is crafting a big new arms package for Taiwan that could include advanced rocket systems and anti-ship missiles to defend against China, U.S. officials said, a deal sure to anger Beijing.
WASHINGTON: The Trump administration is crafting a big new arms package for Taiwan that could include advanced rocket systems and anti-ship missiles to defend against China, U.S. officials said, a deal sure to anger Beijing.
The package is expected to be significantly larger than one that was shelved at the end of the Obama administration, the officials told Reuters on the eve of a visit to Beijing by U.S. Secretary of State Rex Tillerson.
"The political desire is there to do a substantial sale," one administration official said, adding that internal deliberations had begun on a deal "that's much stronger, much more significant than the one that was not accepted by the Obama people."
President Donald Trump's administration is eager to proceed with the sales, but it is expected to take months and possibly into next year for the White House to overcome obstacles, including concern that Beijing's sensitivities over Taiwan could make it harder to secure cooperation on priorities such as reining in North Korea, the official said.
Completion of a package also could be held up by the slow pace at which the Trump administration is filling national security jobs, the officials said, speaking on condition of anonymity because initial work toward new arms sales has not been made public.
Discussions between Taiwan and the new administration already have begun, according to a person in Taipei familiar with the matter.
The White House declined comment.
Details of the administration's approach to Taiwan emerged as Tillerson was due to visit China this weekend, where he will seek more Chinese support on North Korea and firm up a first meeting between Trump and Chinese President Xi Jinping expected next month.
In December, President Barack Obama's administration put the brakes on a Taiwan deal under discussion. That package was worth $1 billion, Washington's Free Beacon newspaper reported this week, citing unnamed officials, who also were quoted as saying the Trump administration was now preparing new sales.
Ned Price, a National Security Council spokesman under Obama, said the previous administration put a "relatively modest" arms package for Taiwan on hold, in part to let the new administration make the decision.
The Trump administration source told Reuters that the new deals under consideration would likely top the $1 billion mark.
The new administration plans to focus more than the previous one on enhancing Taiwan's "asymmetric" capabilities, possibly with advanced multiple launch rocket systems, anti-ship missiles and other technologies that would enable Taiwan's military to defend against a much larger Chinese force in the event of an attack, the U.S. official said.
Lockheed Martin Corp is the top U.S. manufacturer of multiple launch rocket systems. Other foreign companies involved in the sector include Germany's Diehl and Britain's BAE Systems.
A $1.83 billion arms sale to Taiwan that Obama announced in December 2015, to China's dismay, included two Navy frigates in addition to anti-tank missiles and amphibious attack vehicles.
The United States switched diplomatic recognition from Taiwan to China in 1979, acknowledging Taiwan as part of "one China." But successive administrations have continued providing billions of dollars in arms as part of a congressionally mandated requirement to ensure the island can defend itself.
Taiwan has already been a major point of contention between Trump and China, which considers the island a renegade province.
As president-elect, Trump broke with protocol and accepted a congratulatory phone call from the Taiwanese President Tsai Ing-wen in December, angering China. He then suggested he might abandon Washington's "one China" policy, which accepts the self-ruled island as part of China. Once in office, Trump reaffirmed the U.S. commitment to the decades-old policy.
The White House is mindful that tensions could flare again over new arms sales. But some Trump aides insist they are needed to make clear that the United States, Taiwan's sole arms supplier, is committed to upgrading the island's defences.