Marine Le Pen's Stance Attacked In First French Presidential Debate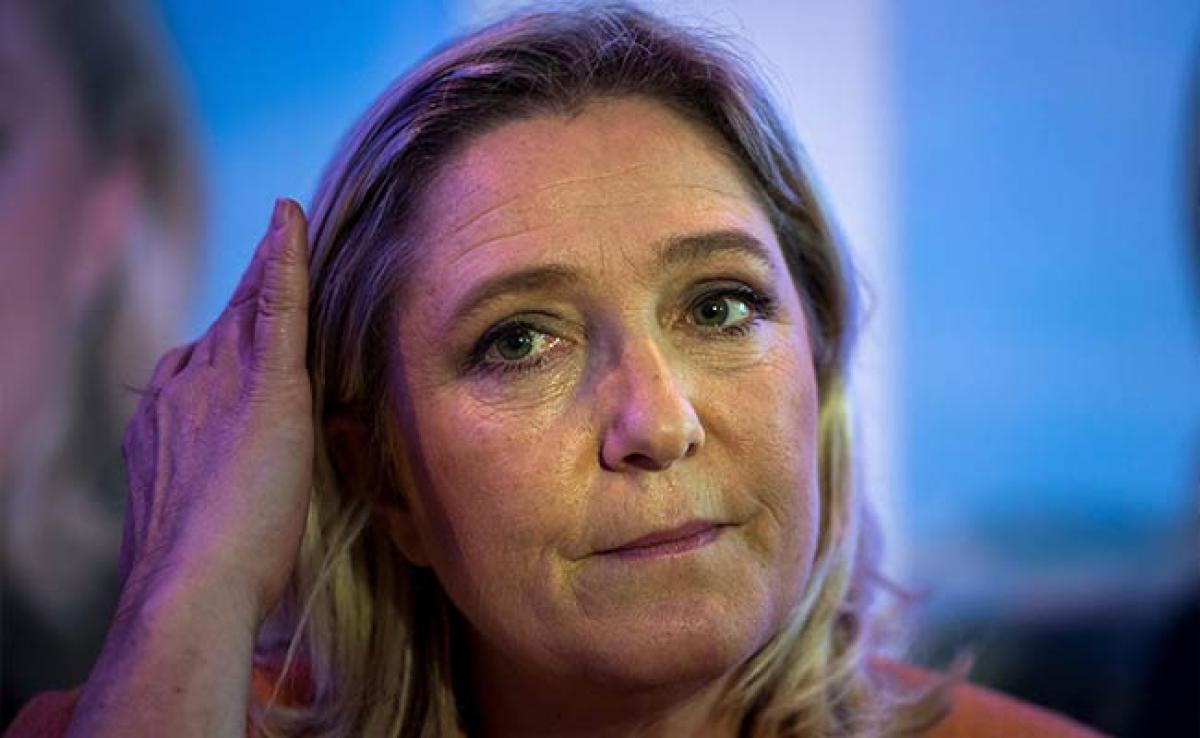 Highlights
The bans were nearly all overturned after the State Council declared them to be discriminatory.
Marine Le Pen's hardline stance on security came under attack from her fellow presidential hopefuls in a crucial TV debate on Monday, a month before the country goes to the polls. Maverick centrist Emmanuel Macron, who is running neck-and-neck with Le Pen in polls for the April 23 first round of voting, accused the far-right leader during a heated exchange of trying to divide the French over the full-body Islamic swimsuit.
The so-called burkini was at the centre of a furore in France last summer after several coastal towns banned the garment, with local authorities calling it a "provocation" in the wake of a series of terror attacks.
The bans were nearly all overturned after the State Council declared them to be discriminatory.
The anti-immigrant Le Pen, who wants to restrict religious garb in public spaces, said the burkini was a sign of the "rise of radical Islam in our country" and accused Macron of supporting it.
"The burkini is a public order problem. Do not use it to divide the French," former economy minister Macron retorted.
Le Pen and Macron shared the stage in the TF1 debate with the candidates currently in third and fourth place, Francois Fillon of the right and Benoit Hamon of the left, along with the fifth-place Communist-backed Jean-Luc Melenchon.
Former frontrunner Fillon, 63, has been ensnared in a raft of scandals that have landed him in the dock for misuse of public funds and caused him to lose support.
'Nauseating' remarks
Ads by ZINC
On Monday, the former premier sought to claw back votes by emphasising his experience in high office. He dismissed Le Pen's proposals to create space for 40,000 more prisoners as unrealistic, saying it "had never been done in five years (a French president's term)."
"I'm proposing 16,000 prison places. That's already good going," he said.
Le Pen also came under fire from Socialist candidate Hamon over her remarks on safety in public schools, which she portrayed as being wracked by violence.
"Without peace in school it is impossible to learn," Le Pen said.
"For there to be peace in schools they must not be taken hostage," Hamon interjected, calling her remarks "nauseating".
A total of 11 candidates, spanning the spectrum from the Trotskyist left to the far right, are running in the election which will culminate in a second-round duel on May 7 between the two top vote-getters.
Polls currently show the europhile Macron would easily beat his anti-EU rival in the run-off.
But no one is making any firm predictions after Donald Trump's shock election in the US and Britain's surprise decision to quit the EU.