Pope Francis In Milan Region To Rally For Those In Need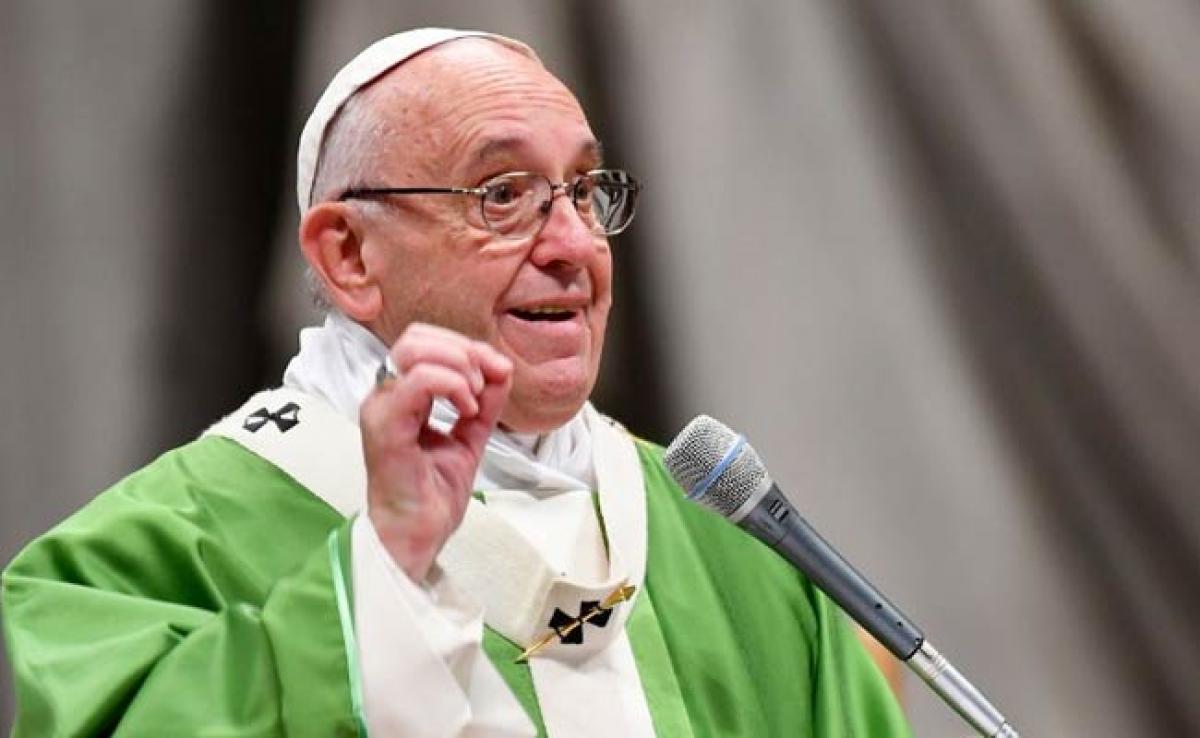 Highlights
 Pope Francis went to Milan on Saturday where he met families on a working-class housing estate and visited a prison before celebrating mass for hundreds of thousands of faithful in nearby Monza.
Pope Francis went to Milan on Saturday where he met families on a working-class housing estate and visited a prison before celebrating mass for hundreds of thousands of faithful in nearby Monza.
During his visit to Milan, better known for football, fashion and luxury, the Argentine pontiff put the spotlight on those less fortunate.
Francis's first stop was at the Case Bianche (White Houses), a run-down collection of concrete tower blocks from the 1970s on the edge of the wealthy city.
"It is a symbolic choice. The pope wanted to arrive at the heart of Milan by passing first through the outskirts," parish priest Augusto Bonora told AFP, saying the parishioners were "wildly excited" when they heard that Francis would be dropping by.
Around 10,000 residents and people from neighbouring districts turned out to see the head of the Roman Catholic Church, whose schedule included visiting a Muslim family.
With its dirty stairwells, broken mailboxes and defective lifts, the neighbourhood has become "a little ghettoised", said Mirella, 68, whose son lives on the estate in one of the forgotten corners of the country's economic capital.
Bonora said that "like all suburbs, it's been somewhat forgotten by those in charge," but he insisted there were social programmes to help the young and care for the elderly.
'Unique occasion'
After visiting the families, the pontiff performed a blessing near a small Virgin of Lourdes sanctuary.
"The Church does not stay in the centre waiting, it goes out to meet all, on the outskirts. It also reaches out to non-Christians and also non-believers," the pope said.
He thanked the crowds for gifts including a photo of the local Virgin of Lourdes statue, which was recently restored.
"As your Madonna was restored, so the Church always needs to be restored," he added.
Francis' visit is "a unique occasion. Many people, non-Christians included, came to ask for passes (to attend the blessing)," said Cesare Nera, who lives in the area and helped with the preparations.
After a meeting with religious leaders, Francis pronounced the Angelus prayer in front of the Gothic Cathedral in Milan's historic centre.
"It was a wonderful feeling. This pope is the pope of the people, not a pope of the elite, a pope for everyone," said Vincenzo Auletta who came to the cathedral with his family.
Then at the 19th-century San Vittore prison, Francis sat down with 100 inmates and staff for a private lunch of risotto, escalope Milanese and panna cotta prepared by the prisoners.
"Sometimes, a certain hypocrisy leads to people considering you only as wrongdoers, for whom prison is the sole answer," he told inmates in November at a special audience for prisoners at Saint Peter's Basilica.
"We don't think about the possibility that people can change their lives. We put little trust in rehabilitation... into society. But in this way we forget that we are all sinners and often, without being aware of it, we too are prisoners," he added.
The 80-year-old pontiff rounded out his trip to the region in Monza, north of Milan, where the diocese said one million people had gathered in a giant park to hear him celebrate mass under a blazing sun, accompanied by hymns sung by over 9,000 choristers.
The pope told the crowd that its "multicultural and multi-ethnic" character was a source of wealth that made it a "great people of God".
"It is a people called to welcome differences, to integrate them with respect and creativity, and to celebrate the newness that others bring," he said.
"It is a people who are not afraid to welcome those in need."
After the mass, Francis went to a gathering of tens of thousands of teenagers at Milan's San Siro football stadium.
After talking to them about education, he asked the young people to promise never to harass or bully another youngster for being "fat or thin" or for any fault.
The crowd of youths responded shouting out a resounding "Yes!".