Sushma Swaraj calls on Sri Lankan PM Ranil Wickremesinghe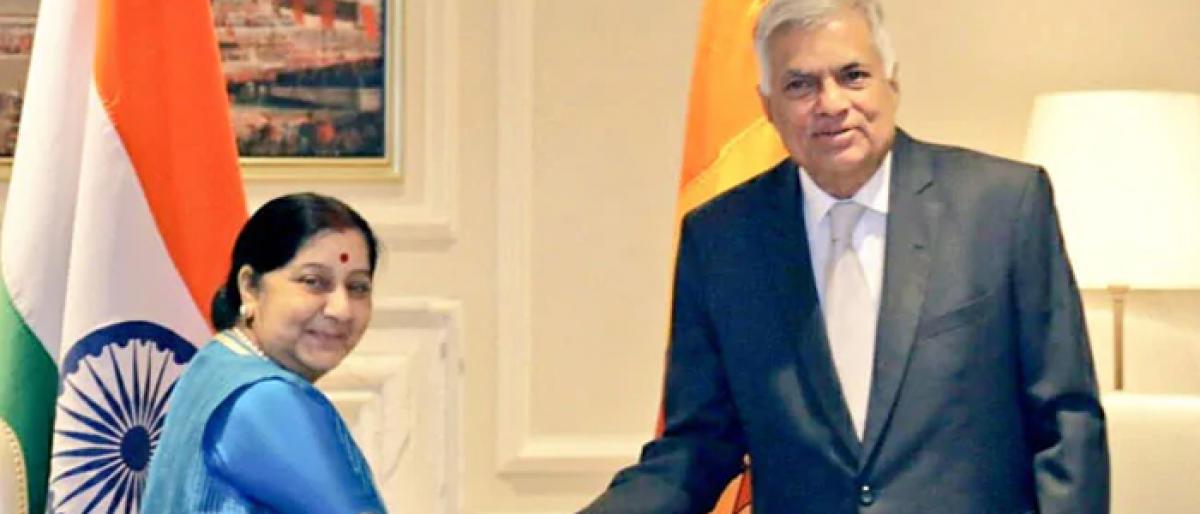 Highlights
External Affairs Minister Sushma Swaraj called on visiting Sri Lankan Prime Minister Ranil Wickremesinghe here on Saturday and reviewed progress on development projects being implemented on the island nation with Indias aid
New Delhi: External Affairs Minister Sushma Swaraj called on visiting Sri Lankan Prime Minister Ranil Wickremesinghe here on Saturday and reviewed progress on development projects being implemented on the island nation with India's aid

"Continuing commitment to deepen our partnership with a close friend," External Affairs Ministry spokesperson Raveesh Kumar tweeted following the meeting.

"Exchanged views on strengthening bilateral relations and reviewed progress on development projects," Kumar said.

Wickremesinghe will also hold talks with Prime Minister Narendra Modi.

The Sri Lankan Prime Minister arrived here on Thursday in what is his fifth visit to India since assuming office in 2015.