DYFI protests against demonetisation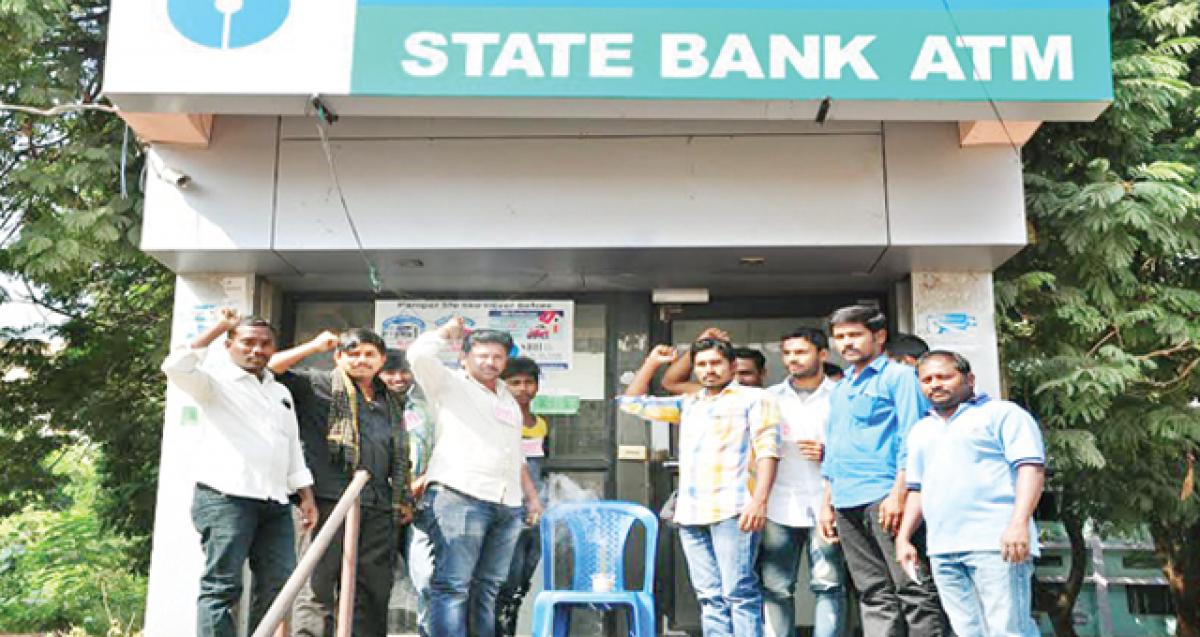 Highlights
Speaking on the occasion, DYFI district president Upendar Naik alleged that when many people across the country were facing problems due to ban on high-value currency notes and were unable to withdraw money from banks and from ATM\'s, the government instead of taking necessary steps was behaving negligently without making any alternative arrangements
Khammam: The representatives of Democratic Youth Federation of India (DYFI) along with local people performed the last rites of an ATM centre here at ZP centre in Khammam on Wednesday.
Speaking on the occasion, DYFI district president Upendar Naik alleged that when many people across the country were facing problems due to ban on high-value currency notes and were unable to withdraw money from banks and from ATM's, the government instead of taking necessary steps was behaving negligently without making any alternative arrangements
Since many ATM centres were not working in the city, people are facing severe problems standing in long queues in front of banks, he said. He questioned how the terrorist organisations got the new currency even before the notes reached the public.
He demanded the government to take immediate steps for arranging new notes in ATM's by calibrating the machines with the help of engineers for the convenience of people.Members of DYFI Y Rajesh, A Sai, Dasu, Gouse, Nagendra Babu, Naresh, T Kumari and R Anantha Ramaiah were present along with others.