Apply for subsidised solar power unites, TSREDC urges residents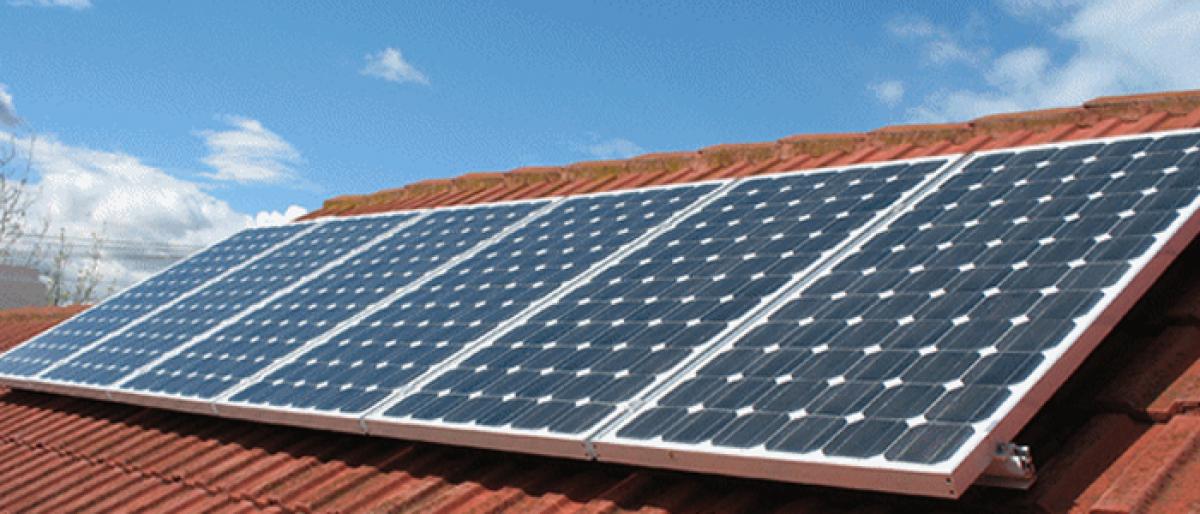 Highlights
The Telangana State Renewable Energy Development Corporation (TSREDC) has appealed the residents of Warangal Urban district and Jangaon to submit applications for subsidised solar power units. The TSREDC district manager, M Vikram, informed that 40 units each for Warangal Urban and Jangaon were sanctioned by the government for residential purpose. Last month the government had sanctioned 20 units
Warangal: The Telangana State Renewable Energy Development Corporation (TSREDC) has appealed the residents of Warangal Urban district and Jangaon to submit applications for subsidised solar power units. The TSREDC district manager, M Vikram, informed that 40 units each for Warangal Urban and Jangaon were sanctioned by the government for residential purpose. Last month the government had sanctioned 20 units each for the both districts.
As interest among the public was increasing towards solar power units, additional units were sanctioned. Speaking to The Hans India, he said that subsidy from State and Central governments would be given for solar power units with 1-3 kwp capacity. For the units with 5 kwp capacity, subsidy would be given by the Central government alone.
The subsidy would also be given to government and private agencies, he added. Government employees could get loan covering 90 per cent cost of the unit. The subsidy would also be given to non-domestic consumers. The applications could be submitted by December 15 at the TSREDC office at Subedari in Hanamkonda on all working days, Vikram added. For further details interested residents could contact the office at: 0870-2578613.