Govt keen to develop rural economy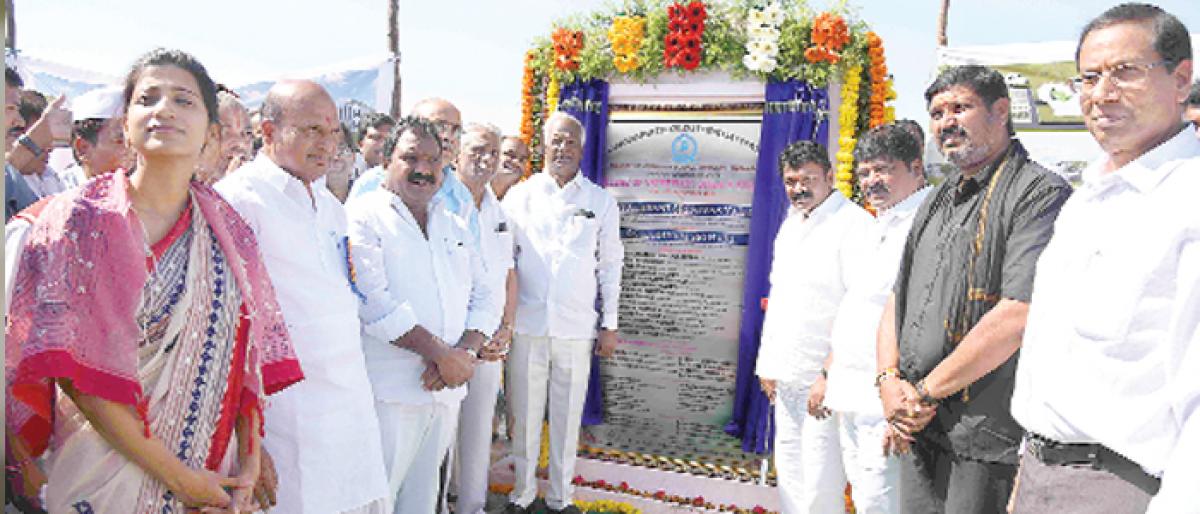 Highlights
The State government is giving importance for the development of rural economy and caste-based professions in Telangana, stated Animal Husbandry Minister T Srinivas Yadav. The Minister along with Deputy Chief Minister K Srihari laid foundations stone for Veterinary College at Mamnoor in Warangal on Monday. Addressing the gathering, he said the government has come up with several schemes for the we
Warangal: The State government is giving importance for the development of rural economy and caste-based professions in Telangana, stated Animal Husbandry Minister T Srinivas Yadav. The Minister along with Deputy Chief Minister K Srihari laid foundations stone for Veterinary College at Mamnoor in Warangal on Monday. Addressing the gathering, he said the government has come up with several schemes for the welfare of those involved in caste-based professions.
He informed that nearly 31 lakh sheep were distributed in the State and these gave birth to 12 lakh lambs this year. It would help the economic development of shepherd families. For the feed of the sheep grass seeds were being distributed at 75 per cent subsidy.
Further to ensure better facilities for the maintenance of health, the sheep and cattle veterinary hospitals were being constructed across the state. In Warangal, a veterinary college complex that consists of research centres would be constructed on 125 acres with expenditure of Rs 108 crore, he said Similarly, a Modern Veterinary Hospital would be constructed near MGM hospital in Warangal city with an estimated cost of Rs 20 crore. These facilities would be functional by next year for the benefit of the students, Srinivas Yadav said.
The government was also focused on the welfare of the fishermen and other backward communities, he added and asked Greater Warangal Municipal Corporation (GWMC) authorities to identify suitable places for setting up the four modern meat and fish markets in Warangal city. The department would sanction Rs 25 lakh and another Rs 25 lakh have to borne by the GWMC. The Minister promised to consider the request by shepherd community members in 42 villages merged into the GWMC that they should be distributed sheep under the sheep distribution scheme.
Srinivas Yadav accused the Opposition parties and the TJAC of creating unwanted ruckus over providing jobs to the unemployed youth. They were instigating unemployed youth saying that the TRS party had promised jobs to each household. The government trying to fill up all vacant government posts. Warangal Mayor N Narender, MLC Srinivas Reddy and MLA A Ramesh, Sheep and Meat Development Corporation Chairman K Rajaiah Yadav, Telangana Veterinary University Vice-Chancellor and Animal Husbandry Special Chief Secretary Suresh Chanda, Registrar K Kondal Reddy, District Collector Amrapali Kata and others were present.