Centre's UJALA scheme finds many takers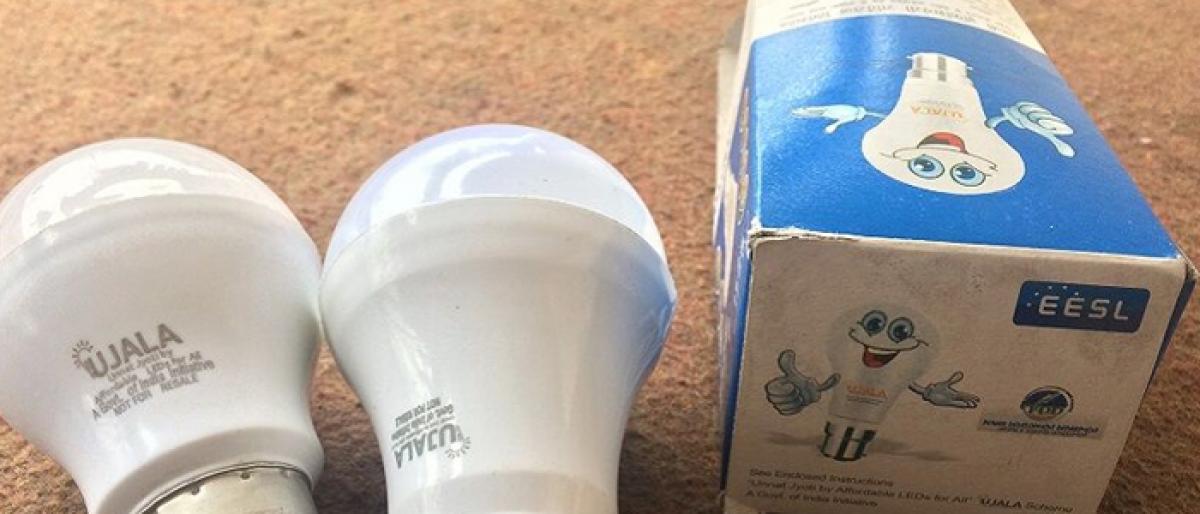 Highlights
The Central government-sponsored Unnat Jyoti by Affordable LEDs for All (UJALA) is hitting all right notes in Nalgonda with many embracing the scheme with open hands. Under Ujala, people get LED bulbs and other appliances at affordable prices
Nalgonda: The Central government-sponsored Unnat Jyoti by Affordable LEDs for All (UJALA) is hitting all right notes in Nalgonda with many embracing the scheme with open hands. Under Ujala, people get LED bulbs and other appliances at affordable prices.
The scheme, which aims is to promote usage of energy efficient appliances in order to save the electricity and reduce Carbon dioxide (CO2) emissions, is being implemented by Energy Efficiency Services Limited (EESL), a joint venture of Public Sector Undertakings under the Ministry of Power.
In this regard, the government has set sales counters for selling of LED bulbs and energy efficient fans at Municipal Office, on the premises of MRO Office and at Shivaji Nagar Centre in Nalgonda.
With the cost of bulbs priced between Rs 70 and Rs 230 and fans at Rs 1,200, whose prices are nearly double in the open market, people are showing lot of interest in buying them to reduce the power consumption. Sai Kumar, a salesman of an Ujala stall at the Nalgonda Municipal Office, informed that he has been selling more than 100 LED bulbs and tube lights every day and five to six fans a week.
Stating that there was good response to the scheme from the common man, he informed that on providing a photo copy of Aadhaar card, customers can get the bulbs and other appliances at subsidised rates. Meanwhile, few customers who had earlier purchased one or two lights for testing, were now buying more and helping towards conservation of energy, Kumar said.