PU to seek budget allocation of 150 cr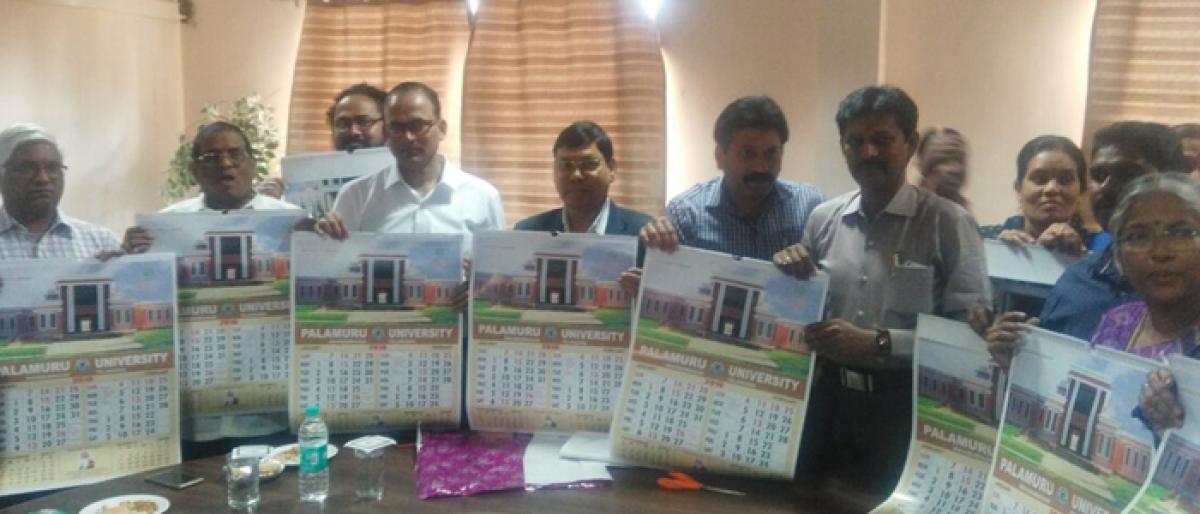 Highlights
Palamuru University is preparing proposals to seek an allocation of Rs 150 crore in the upcoming State budget to equip the educational infrastructure...
Mahbubnagar: Palamuru University is preparing proposals to seek an allocation of Rs 150 crore in the upcoming State budget to equip the educational infrastructure in the district. Earlier last year, as against a proposed Rs 102 crore, the State government had allocated only Rs 45 crore.
"To make educational infrastructure on par with leading universities in the State, we need at least Rs 150 crore for upgrading the existing and developing new infrastructure facilities for Palamuru University. Last year, for the first time PU had got a major chunk of Rs 45 crore allocations in the State budget, however, that is not enough as we have already grounded works worth more than Rs 52 crore as on date. This year again we are planning to put a proposal of Rs 150 crore to the government for allocation in the upcoming budget," informed Prof Rajaratnam, Vice-Chancellor of Palamuru University.
So far as against the allocation of Rs 45 crore in the last year's budget, the State government had released Rs 12 crore in two instalments while remaining funding is expected to be released soon as and when the grounded projects are fully completed. Vice-Chancellor Residence, Healthcare centre, University guest house, boys and girls hostel, construction of additional class rooms in affiliated university colleges in Kollapur, Gadwal and Wanaparthy districts are some of the works that have been grounded and in the process of execution with the last year's funds.
Further moving ahead, the PU authorities are trying to get NAAC accreditation, for which the University needs to be well equipped infrastructurally and human resources wise. "We have completed almost all formalities to get NAAC recognition. We are expecting to upload all the required details to NAAC by January 15th and hopefully by February NAAC officials will come for inspection as per their programme. If we get NAAC recognition then the university will be eligible for RUSA funds, which will help the university to upgrade its infrastructure at a speedier pace," the VC expressed his hope.
Faculty wise, the university is still facing a staff crunch both in the teaching and non-teaching segments. Though the State government had released a G O sanctioning 63 teaching posts last year, an official notification is yet to be prepared for the recruitment of the same. However, the VC is hopeful that in the next 15 days an Executive Council meeting will be held and as per the roster a notification for recruitment of 12 Professors, 10 Associate Professors and 41 Assistant Professors is expected to be released by end of February.
In the non-teaching segment, as against a requirement of 250 staff, the university has already appointed 120 persons on contract basis, while it still requires strength of at least 110 non-teaching staff in the university. As part of the new budget proposal for the University, the authorities are planning to construction a Women's hostel which is very much essential as more than 350 girl students are struggling for accommodation in the university.
Apart from this, an Integrated Central Research Facility, a centralised Computer lab, Mini stadium, Ambedkar Study Centre, Construction of a central water supplying tank linked with main water pipeline, Construction of internal roads connecting all the buildings from a central point, construction of Vice-Chancellors Residence, Residence for Registrar, quarters for hotel wardens and faculty are some of the infrastructure facilities, which the university authorities are planning to seek funds from the State government in its upcoming budget.
Subscribed Failed...
Subscribed Successfully...