TSRTC officials told to improve revenues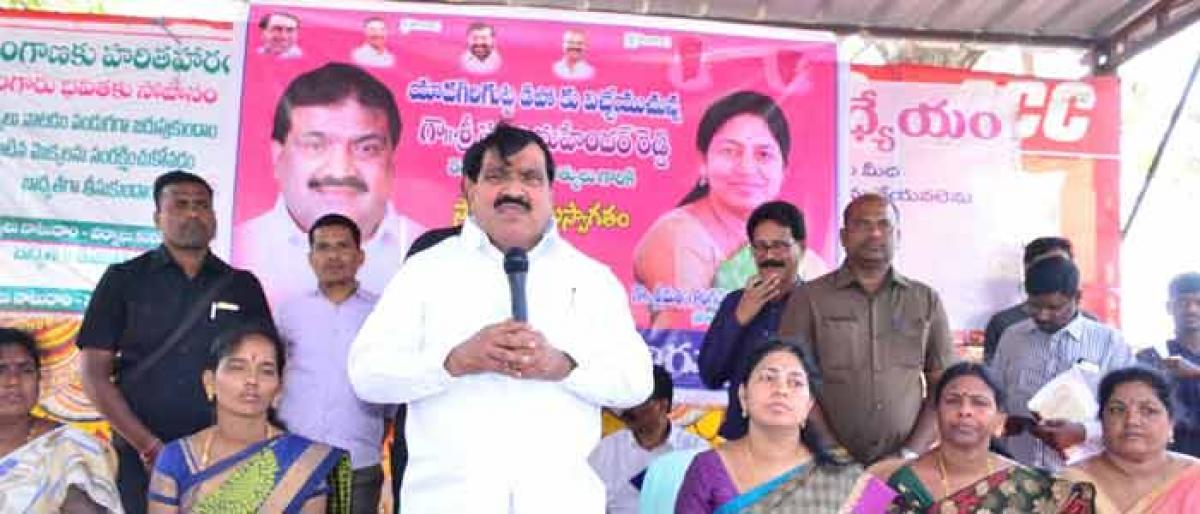 Highlights
State Transport Minister Patnam Mahender Reddy advised the officials of State-run transport corporation, TSRTC, to prepare a comprehensive plan increasing the revenues. After having the darshan of Lord Sri Laxminarasimha Swamy at Balalayam on Friday, the Minister chaired a review meeting with RTC
Yadadri: State Transport Minister Patnam Mahender Reddy advised the officials of State-run transport corporation, TSRTC, to prepare a comprehensive plan increasing the revenues. After having the darshan of Lord Sri Laxminarasimha Swamy at Balalayam on Friday, the Minister chaired a review meeting with RTC officials and staff on the premises of Yadagirigutta bus depot. Addressing the gathering, the Minister said the number of no bus facility in villages in the State was reduced from 1,300 to 900.
Stating that Rs 66 crore were allocated for the development of 97 depots in last year, he informed that in current year it was increased to Rs 75 crore. Similarly, to save the RTC the government had allocated Rs 1,000 crore in the budget, he added. "Efforts are on to purchase mini buses and AC buses by allocating Rs 1,100 crore through this year's budget," he underlined
Stating that so far, 26 new buses were allotted to district and required buses would be allotted in phase wise, Mahendar Reddy informed that of the 97 depots in the State, 27 depots were making profits. Government Whip Gongidi Sunitha informed that being a holy place, Yadagirigutta had connectivity to many villages and urged the Minister to sanction another 30 buses to the depot to provide best services to commuters.
She brought to the notice of the Minister the problems being faced by Corporation employees. Meanwhile, Minister conducted a separate meeting with all seven depot managers of Nalgonda region and reviewed the losses and profits of each depot.
He advised the depot managers to attend mandal-level general body meeting once in three months and revive the buses as per the recommendations of local body representatives. In this programme, MPP Swapna, State women coordinator Suvarna Reddy, Aler Market Committee chairperson Karre Kamalamma, RTC division Managers and depot managers participated.