CWC neglected Telangana leaders: Congress leader V Hanumantha Rao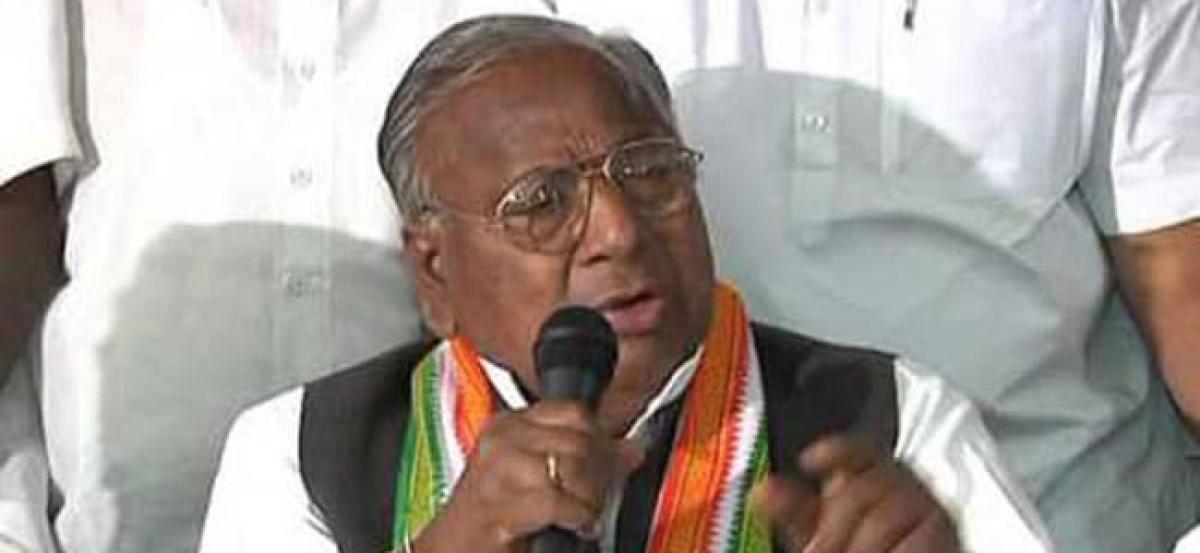 Highlights
Senior leader and Rajya Sabha MP V Hanumantha Rao on Wednesday addressed the media stating that the efforts of the Telangana Congress unit not being acknowledged is disheartening
Senior leader and Rajya Sabha MP V Hanumantha Rao on Wednesday addressed the media stating that the efforts of the Telangana Congress unit not being acknowledged is disheartening.
23 members for the CWC including Congress party president Rahul Gandhi, Sonia Gandhi, Oommen Chandy and Siddaramaiah were nominated by the All India Congress Committee (AICC) on Tuesday and no Telugu leader made it to the elite body. The Congress also elected 18 permanent invitees and 10 special invitees.
Stating that the Telangana Congress unit was fighting against the injustice done by ruling Telangana Rashtra Samithi (TRS) party every day, he questioned whether the move would lead to TRS criticising the Congress as a party which neglects Telangana.
Regardless, the veteran leader added that he is a Congressman forever but neglecting Telangana leaders will only give a boost to the TRS.