Congress assures help for Bidar mob lynching victim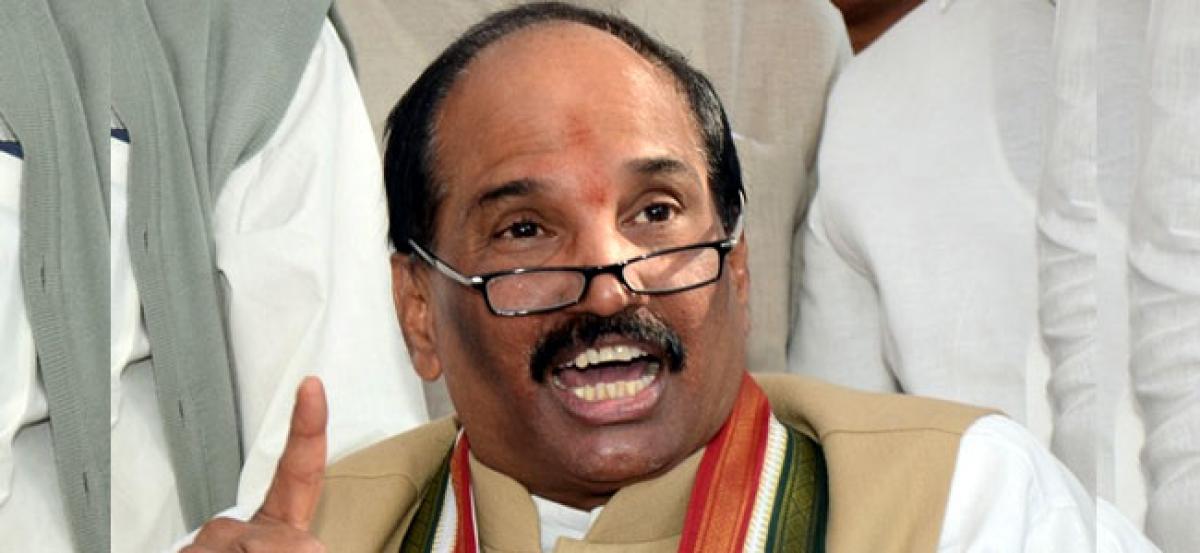 Highlights
Telangana Pradesh Congress Committee TPCC president Capt N Uttam Kumar Reddy, along with other senior leaders, on Wednesday visited the family members of Mohammed Azam, the resident of Barkas in Old City of Hyderabad, who was killed due to mob lynching in Bidar district in Karnataka
Hyderabad : Telangana Pradesh Congress Committee (TPCC) president Capt. N. Uttam Kumar Reddy, along with other senior leaders, on Wednesday visited the family members of Mohammed Azam, the resident of Barkas in Old City of Hyderabad, who was killed due to mob lynching in Bidar district in Karnataka.

Accompanied with Leader of Opposition in Council Mohammed Ali Shabbir, former minister Sabitha Indira Reddy, AICC Secretary V. Hanumantha Rao, ex-MP Balram Naik and other leaders, Uttam Kumar Reddy met Azam's father Mohammed Osman and conveyed his deep condolences on behalf of Congress party. He also handed over a cheque of Rs. 2.5 lakh to the family on behalf of Congress party. He promised that the Congress party would also provide all help for the education of Azam's son who is now 18-months old. He said required assistance would be given to those injured in the mob lynching incident.

He informed that Congress president Rahul Gandhi has written a letter to him condemning the incident. He assured all support to the family from the Congress party. He also assured that Karnataka Government would be asked to probe into the matter and punish the culprits in a stringent manner. He said a fast track court should be set up for speedy trial of the case.

Uttam Kumar Reddy also demanded that the government devise a mechanism to regulate social media and control spread of rumours to prevent incidents like mob lynching. Further, he said awareness should be created among people against the spread of false rumours and how they are leading to brutal killing of innocent people.

"I am deeply saddened by the tragic death of Hyderabad resident, Mr. Mohammad Azam due to lynching in Bidar district in Karnataka. The loss of an innocent life due to rumors fuelled by social media must be condemned in the strongest manner possible," Rahul Gandhi said in his letter to the TPCC President.

Rahul Gandhi said in the run up to the general elections next year, there seems to be a sinister design to use social media to poison our collective conscience as a society. "The use of this medium to largely target members of minorities and other marginalized groups needs to be exposed and fought against," he said.

The Congress president directed Uttam Kumar Reddy to extend support to Mohammad Akram's family, in any manner possible, and to take up this issue at public forums. "While this unfortunate incident occurred in Karnataka, we must step up our efforts to fight against such incidents in Telangana. Support could also be extended to organizations and individuals working towards creating public awareness against such social media rumors," Rahul Gandhi said in his letter.