India hit by BJP govt's Jumla strike: Rahul Gandhi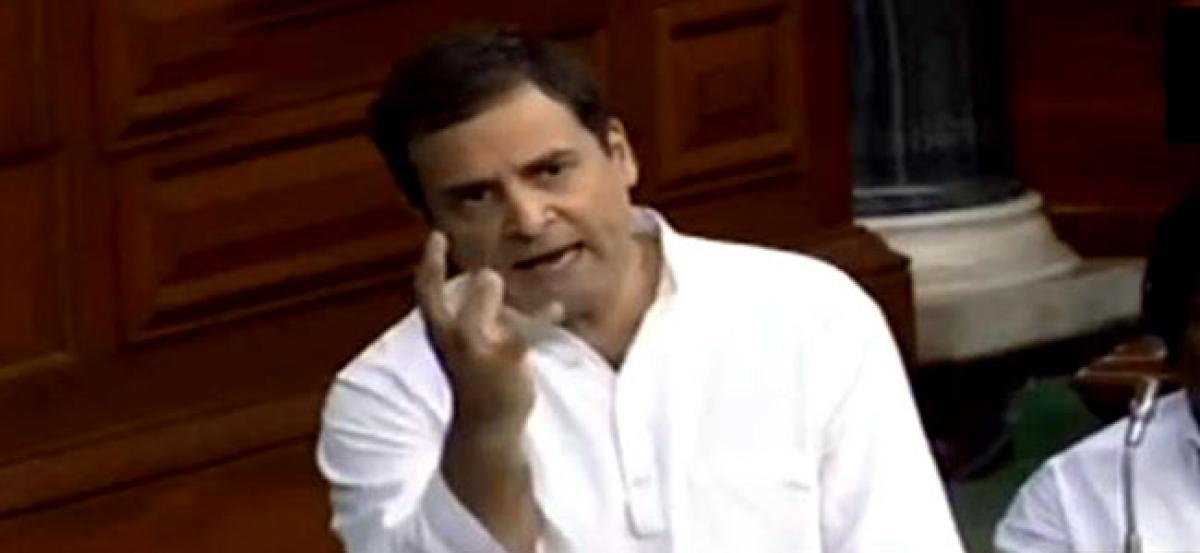 Highlights
Slamming ruling BJP, Congress president Rahul Gandhi said, China 50, 000 yuvaon ko 24 ghante mein rozgar deta hai, aapGovt log 24 ghante mein 400 yuvaon ko rozgaar dete ho
Slamming ruling BJP, Congress president Rahul Gandhi said, "China 50, 000 yuvaon ko 24 ghante mein rozgar deta hai, aap(Govt) log 24 ghante mein 400 yuvaon ko rozgaar dete ho."
Rahul Gandhi to TDP on No-Confidence motion
You are the victim of a 21st-century political weapon & you are not the only one. The political weapon is called the 'jumla strike', says Rahul Gandhi.