Hyderabad Metro to be on tracks in IT corridor by November says NVS Reddy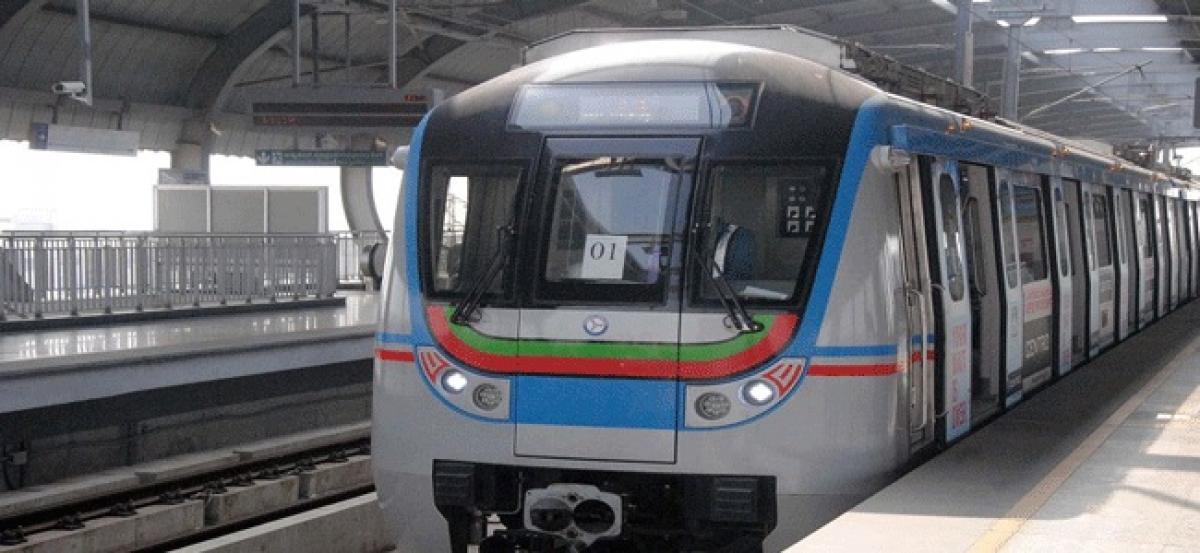 Highlights
Managing Director of HRML, NVS Reddy said the Hi Tech City stretch will be up and running by October or early November this year While the entire Corridor One Miyapur to LB Nagar of Hyderabad Metro is to be on tracks by the end of August
HYDERABAD: Managing Director of HRML, NVS Reddy said the Hi-Tech City stretch will be up and running by October or early November this year. While the entire Corridor One (Miyapur to LB Nagar) of Hyderabad Metro is to be on tracks by the end of August.
At the sixth Facilities Management Council (FMC) summit held in Madhapur he said that the Metro rail is currently running trail runs for the JBS-MGBS stretch of the Metro rail and also working on integrating the Ameerpet-Hi-Tec City sections.
Mr. Reddy said, "Most of the works pertaining of the Hi-Tech City stretch have already been completed. Only signalling works and a few technical works are currently being carried out parallelly. The Ameerpet to Hi-Tech City stretch is the most important link and is expected to see the maximum traffic. They city is eagerly waiting for this stretch to open and once it does, ridership is expected to go up substantially."
He added that once the Metro rail comes into Hi-Tech city as well, it will help ease the traffic congestion in the region.
Drivezy, a Bengaluru based vehicle rental and peer-to-peer vehicle sharing platform, launched 125 bikes for first and last mile connectivity for Hyderabad Metro Rail commuters at the Balanagar, Kukatpally, Prakash Nagar, Tarnaka and Mettuguda stations.