Taxpayers will pay Rs 1 crore to "His Friend 56": Rahul jibe at PM Modi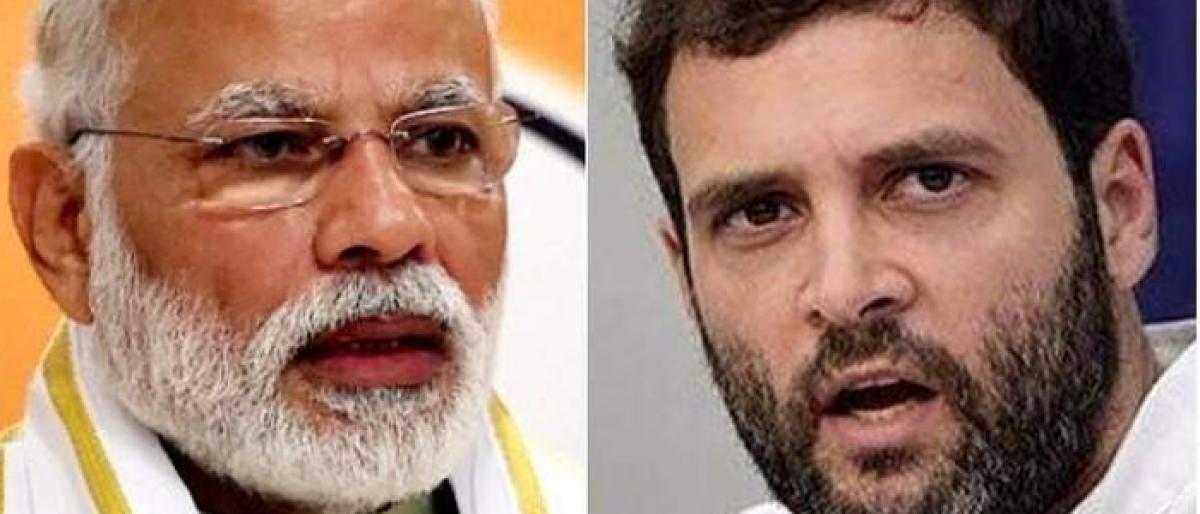 Highlights
Congress president Rahul Gandhi on Saturday stepped up his attack on Prime Minister Narendra Modi, alleging that the taxpayers would have to pay Rs 1 lakh crore over the next 50 years to Mr 56s friend for maintaining the 36 Rafale aircrafts that the country was buying
New Delhi: Congress president Rahul Gandhi on Saturday stepped up his attack on Prime Minister Narendra Modi, alleging that the taxpayers would have to pay Rs 1 lakh crore over the next 50 years to "Mr 56's friend" for maintaining the 36 Rafale aircrafts that the country was buying.
Rahul Gandhi has been taking a swipe at PM Modi using the "56-inch-chest" remark that the latter had made at elections rallies in the run-up to the 2014 Lok Sabha elections.
The Congress had also been questioning the Prime Minister about when he would show that "broad chest" while dealing with Pakistan and China.
"Over the next 50 years, Indian Tax Payers will pay Mr 56's friend's JV, 100,000 Cr to maintain 36 RafaleScam jets, India is buying," Rahul Gandhi tweeted.
The Congress president attached an investor presentation of Reliance Infrastructure, saying there was "truth" in it, which would soon be denied "as usual" by Defence Minister Nirmala Sitharaman in a press conference.
Rahul Gandhi had alleged on Friday that "Mr 56's friend" would actually benefit "USD 20 billion", equivalent to Rs 1.30 lakh crore, through offset contracts in the Rafale deal.
The Congress has been attacking the BJP government over the Rafale deal, alleging favouritism in granting the offset contract to Reliance Defence in violation of the rules.
It had accused PM Modi and Sitharaman of "lying" to the nation on the issue.
The party had described the deal as the "biggest example" of crony capitalism and alleged that national interest was compromised.
It had also given a notice for breach of privilege in the Lok Sabha against the prime minister and defence minister on the issue.