Babu changed stance on SCS only because of YSRCP stir: Roja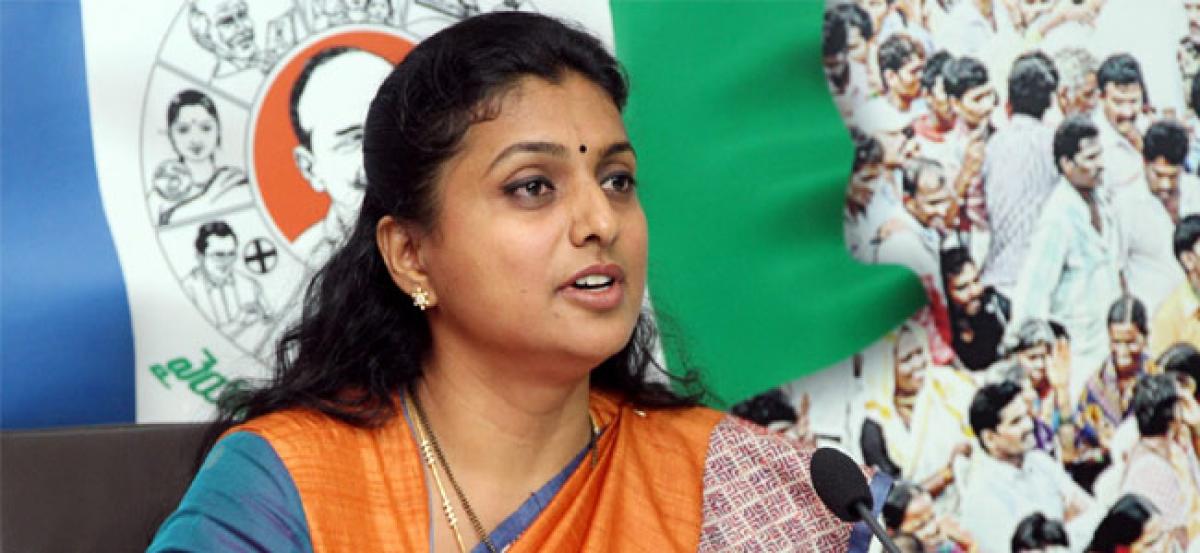 Highlights
YSRCPs firebrand MLA RK Roja has once again taken on AP chief minister Chandrababu Naidu She asked Chandrababu if it was not true that he had praised the BJP and the Union Finance Minister Arun Jaitley for giving special package for AP in lieu of the special status
Tirupati: YSRCP's firebrand MLA RK Roja has once again taken on AP chief minister Chandrababu Naidu. She asked Chandrababu if it was not true that he had praised the BJP and the Union Finance Minister Arun Jaitley for giving special package for AP in lieu of the special status.
She said Chandrababu had colluded with the BJP for his own gain and he has now changed his stance on the special status only due to the agitation of the YSRCP. She said Chandrababu and drought go hand in hand and demanded that former chief priest of Tirumala, Ramana Deekshitulu, should be reinstated immediately.
Roja also demanded that the TTD be brought under the purview of the RTI act. She also said that she would approach the High Court on the issue of the reconstruction of Veyyikalla Mantapam in Tirumala.