Development of Western area in Prakasam district is my responsibility: Chandrababu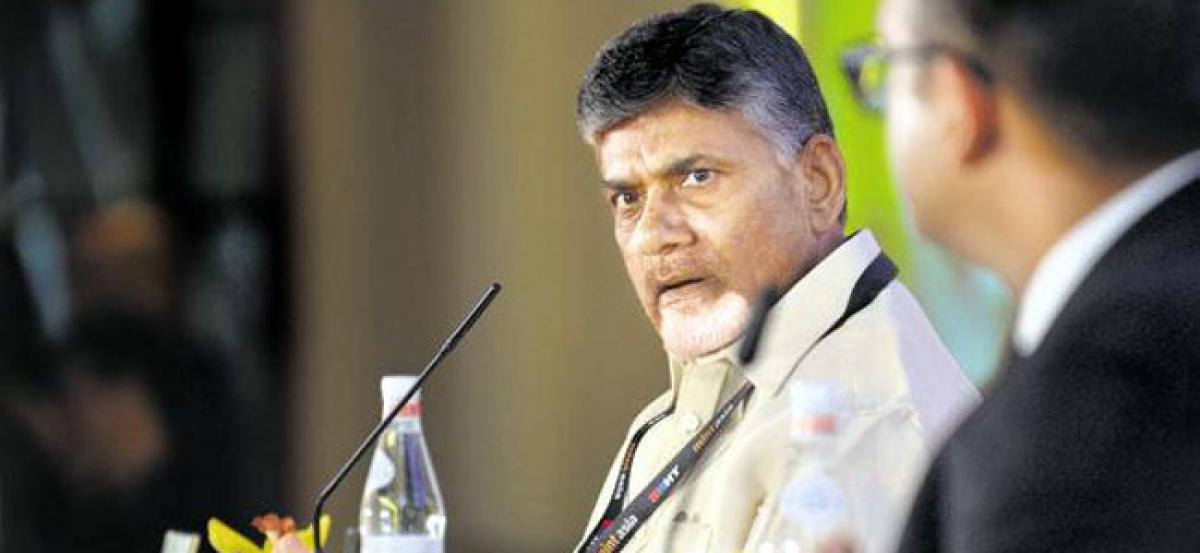 Highlights
If water is available, the Prakasam district is able to develop on par with the Guntur and Krishna districts and I am taking the responsibility of developing the western area of Prakasam district by providing water and industrial opportunities, announced the chief minister Nara Chandrababu Naidu
Kanigiri: If water is available, the Prakasam district is able to develop on par with the Guntur and Krishna districts and I am taking the responsibility of developing the western area of Prakasam district by providing water and industrial opportunities, announced the chief minister Nara Chandrababu Naidu. He laid foundation stone for the Dr APJ Abdul Kalam IIIT at Dubagunta in Pamur mandal of Kanigiri assembly constituency on Tuesday and interacted with the students and locals of western area of Prakasam district.
Speaking at the public meeting after laying the foundation for IIIT and inaugurating a pylon, Chandrababu Naidu said that the IIIT will be constructed and infrastructure provided with a budget of Rs 1200 crores and said that he is lucky to establish the institution at Kanigiri. He said that developing the state as a knowledge hub is his dream and asked the students to be number one in the country.
He asked the students to set a target for life at the college stage and work hard to achieve it. He remembered that he increased the number of engineering colleges from 40 to 300 in his last tenure of 9years and announced that he is concentrating on skill development for the students now. He said that he will fight with the central government to bring all 11 prestigious institutions promised under the reorganization act and see them all equipped with full infrastructure and facilities. He said that the poverty ridden and drought hit western area of the Prakasam district would be developed only with the educated youth from the area. He asked them not to limit themselves for the classrooms but increase their skills by research, even by using a mobile phone.
Chandrababu Naidu said that he will develop the district as number one district in the state by completing all irrigation projects including Veligonda. He said that the pending works at Veligonda will be started in two days and the first tunnel will be completed by December to provide water to the district. He reiterated that he will visit Veligonda every month to see the works go on with full speed. He said that he strengthened the Ongole dairy by assisting with Rs 37 crores funds and will see industries come to NIMZ and industrial corridor at Donakonda to give jobs to the youth.
He also promised to establish the national science centre in the Prakasam district. He said that he is going to bring Godavari water to Nagarjuna Sagar right canal, paper industry to the district. He also assured to bring mining, veterinary universities and horticulture college in the district along with the general university and college horticulture college. He promised to complete the Anantapur to Amaravati highway soon to make the Prakasam district also part of the development.
The ministers Siddha Raghavarao, Ganta Srinivasa Rao, collector Vadarevu Vinay Chand and other officials also participated in the program.