Former Mayor arrested on charges of sexual harassment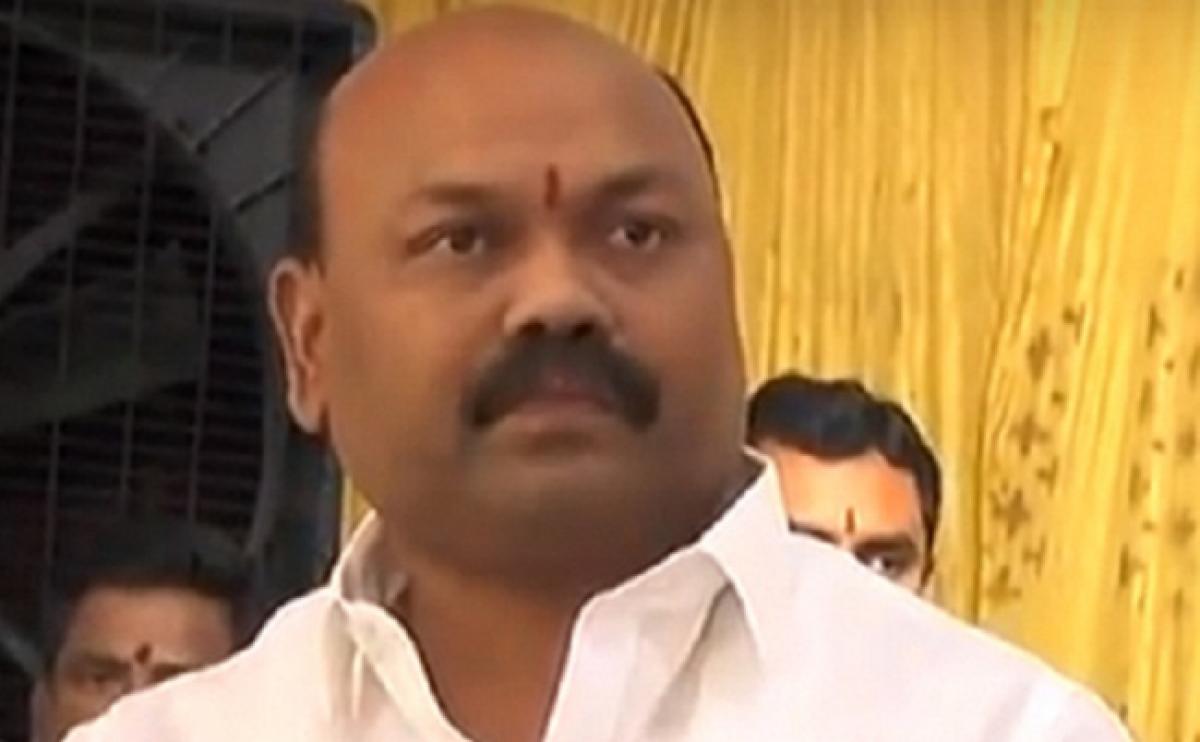 Highlights
D Sanjay, son of Rajya Sabha MP D Srinivas, was arrested on Sunday on charges of sexually harassing students of the college run by him at Borgaon in Nizamabad district
D Sanjay, son of Rajya Sabha MP D Srinivas, was arrested on Sunday on charges of sexually harassing students of the college run by him at Borgaon in Nizamabad district.
A former Mayor of Nizamabad, Sanjay was untraceable after police registered a case for sexually harassing students of Shaankary Nursing College.
According to the complaint filed by girl students from the college, Sanjay summoned the girls to his room, asked them to remove their clothes and made sexual advances.
They even met Home Minister N Narasimha Reddy to file a complaint against him and urged the government to shift them to some other college.
Following this, a case was registered by the Nizamabad police against Sanjay under the Nirbhaya Act along with the Indian Penal Code.
Last week, Sanjay was served notice asking to be available to the police for questioning by Sunday. In response, he along with his lawyer appeared before the police. After questioning, the former Mayor was arrested and taken into custody in the town.
Sanjay will be produced before a magistrate.