Hyderabad: 5 cases booked against MLA Raja singh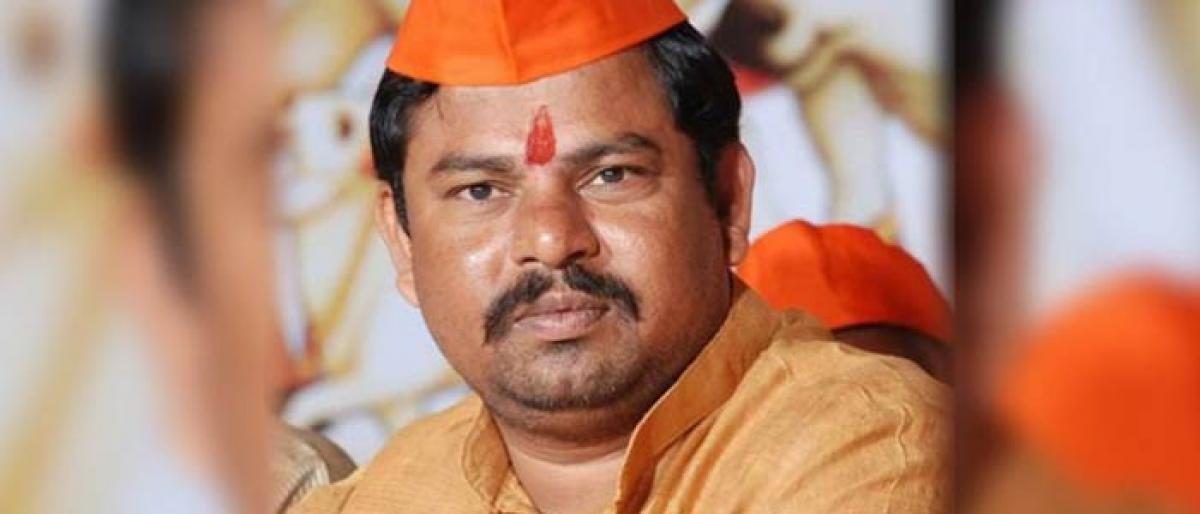 Highlights
Five cases were registered at various police stations in the city for taking out a rally without permission from the city police and obstructing traffic
Hyderabad: Five cases were registered at various police stations in the city for taking out a rally without permission from the city police and obstructing traffic.
According to the police, members of the Bhagath Singh Yuva Sena, and president Sai Ram Yadav alias Laddu Yadav, Goshamahal MLA T. Raja Singh and other had taken up a ''Tiranga Rally," had taken out a rally from Begum Bazaar Chatri on Wednesday.
As a result there was obstruction in flow of traffic and the rally was taken out without any permission from concerned authorities.
Cases were registered at Afzalgunj, Begum Bazaar, Shahinyathgunj and Saifabad police stations.