KCR meets Nithin Gadkari in Delhi; seeks sanction for Sita Rama lift irrigation scheme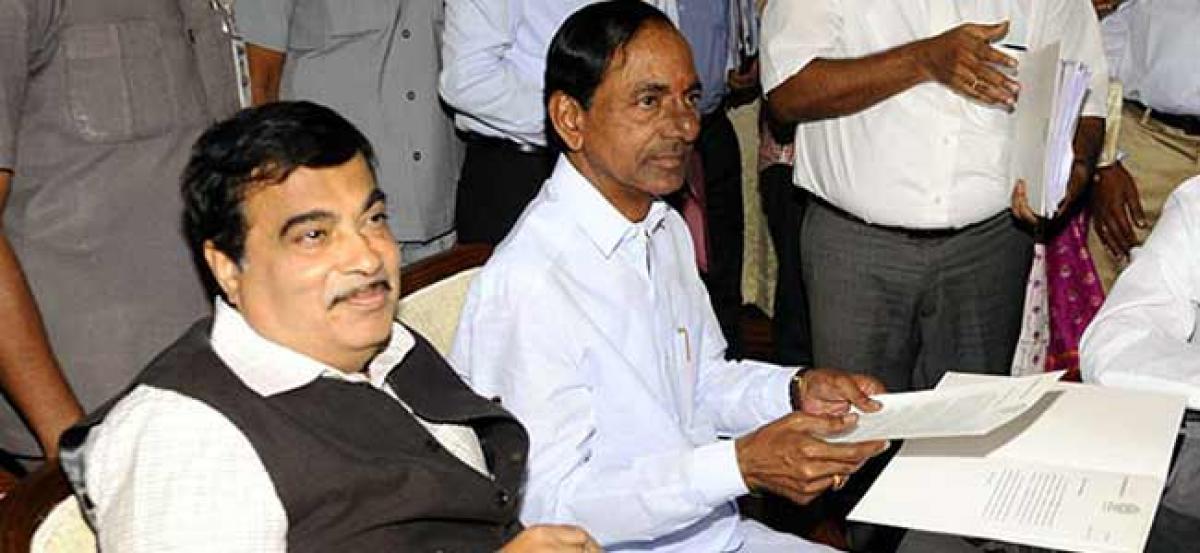 Highlights
Chief Minister K Chandrasekhar Rao on Monday met Roads and highways minister, Nithin Gadkari at New Delhi and urged him to sanction the works on Sita Rama lift irrigation project
Chief Minister K Chandrasekhar Rao on Monday met Roads and highways minister, Nithin Gadkari at New Delhi and urged him to sanction the works on Sita Rama lift irrigation project.
He also urged the minister to release the funds for Regional Ring Road in Hyderabad and for Kaleswaram project works.
The Chief Minister who has been at New Delhi for three days will be returning to Hyderabad this evening.
During his three-day tour, KCR et Prime Minister Narendra Modi on Saturday while he met Union Finance Minister Arun Jaitley and Union Home Minister Rajnath Singh on Sunday.
He has submitted three letters on separate issues seeking the release of funds and raising Fiscal Responsibility and Budget Management (FRBM) limits.