Rahul Gandhi, a biggest buffoon: KCR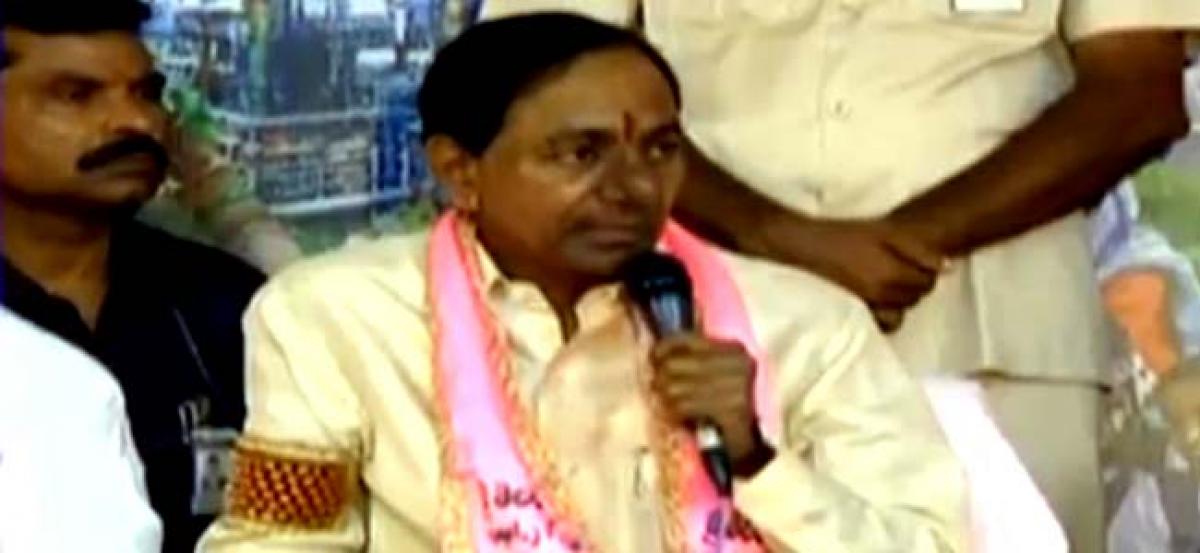 Highlights
Telangana caretaker chief minister K Chandrasekhar Rao slammed Rahul Gandhi by calling him as a biggest buffon in the country citing his activities like hugging Prime Minister Modi and winking in the parliament
Telangana caretaker chief minister K Chandrasekhar Rao slammed Rahul Gandhi by calling him as a biggest buffoon in the country citing his activities like hugging Prime Minister Modi and winking in the parliament.
Addressing the press conference KCR said that Telangana has to get completely rid of Congress party by emerging victorious in the forthcoming elections. He further opined that many issues like bomb blasts and communal violence occurred during the Congress regime.
He also dared the Congress party to fight against him in the assembly elections which is expected to be held in December.
"The assembly election process will begin in October with a notification," KCR added.