TDP MP Makes Wild Allegations Against TDP MLA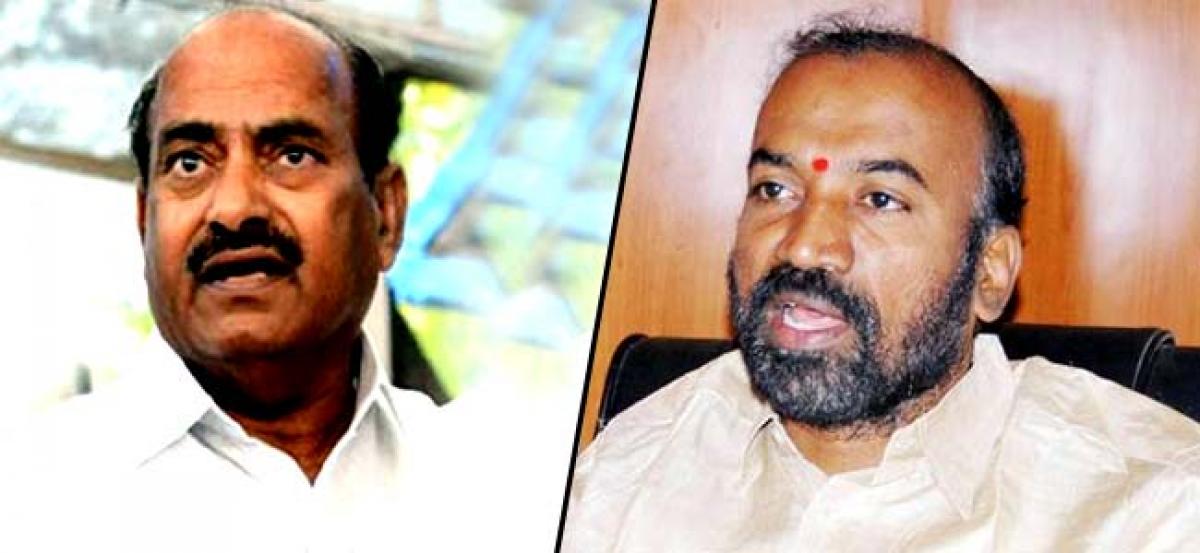 Highlights
It seems rift between Anantapur MP JC Diwakar Reddy and local MLA Prabhakar Chowdary is widened Reddy alleged that the MLA is obstructing the road widening works in Anantapur town
It seems rift between Anantapur MP JC Diwakar Reddy and local MLA Prabhakar Chowdary is widened. Reddy alleged that the MLA is obstructing the road widening works in Anantapur town.
Stating that Chowdary indulged in corruption and irregularities in the execution of public works, the TDP MP said that the local MLA also siphoned off crores of rupees collected as rents from the Municipal buildings in collision with the corporation Mayor.
He already lodged a complaint on corruption in the civic body to District Collector and also Joint Collector but no action has been taken so far. He will bring this issue to the notice of Chief Minister N Chandrababu Naidu soon, Reddy added.