Pradhan to review progress of Nepal petro pipeline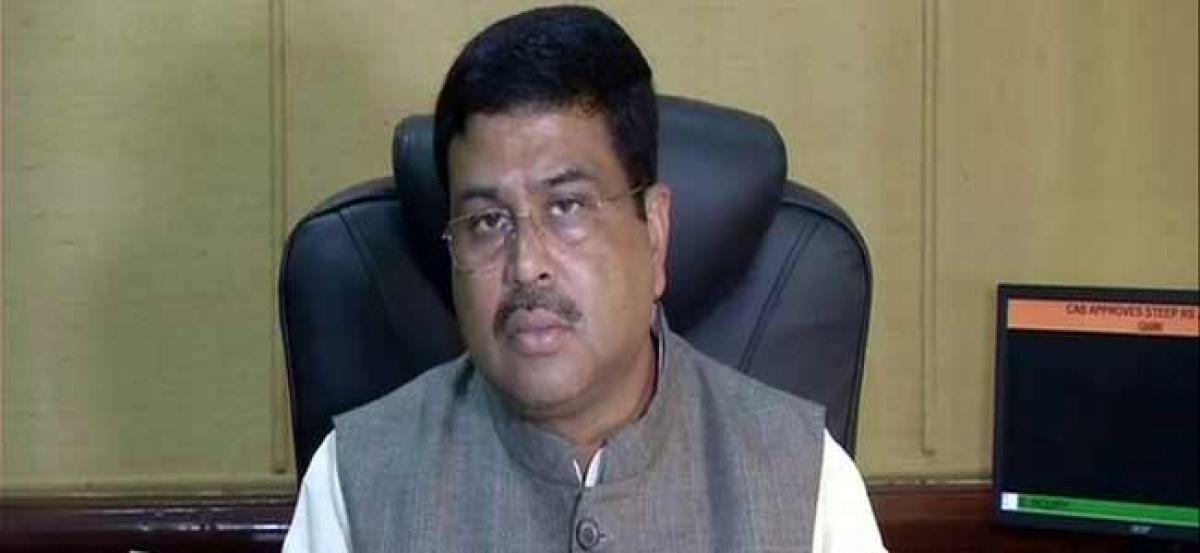 Highlights
Union Petroleum Dharmendra Pradhan will be visiting Nepal in the last week of September, an official of the Indian Embassy informed ANI
Kathmandu: Union Petroleum Dharmendra Pradhan will be visiting Nepal in the last week of September, an official of the Indian Embassy informed ANI.
"Indian Minister for Petroleum and Natural Gas Dharmendra Pradhan will be visiting Nepal in the last week of this month (September) to observe the progress made over the Raxaul-Amlekhganj petroleum pipeline," a high-level official inside from the Indian Embassy in Kathmandu said on the condition of anonymity.
The Raxaul-Amlekhganj pipeline is currently under construction as a joint investment project between India and Nepal with an investment of Rs 3.2 billion by the Indian Government and Rs 1.2 billion by the Nepal Government.
The Nepal and Indian governments had signed the agreement for the construction of the pipeline on August 24, 2015, in Kathmandu, during Pradhan's earlier visit.
"As of now, he (Pradhan) is scheduled to come to Nepal on September 28 evening, after which he will be meeting Nepal Prime Minister KP Oli, cabinet ministers and other political figures in the capital. The following morning on September 29, he will be visiting the Amlekhganj as well as Janakpur and assess the progress being made over there," the source added.
The pipeline spans across over 69 kilometres, covering 32.7 kilometres of the Indian territory and 36.2 kilometres of the Nepal territory. The pipe being laid has the capacity of supplying 200,000 litres of fuel on an hourly basis, with a fuel pumping facility in Motihari.