A sweet gesture by PM Modi to a little girl on her birthday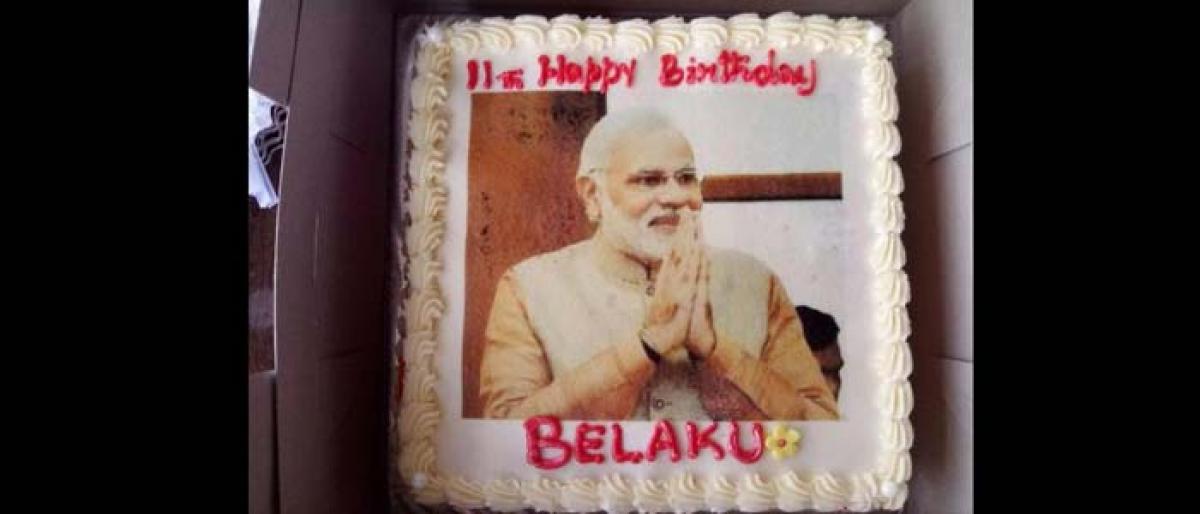 Highlights
On Tuesday in a sweet gesture, to a small girl named Belaku by the Prime minister Narendra Modi on her birthday, who wanted the PMs image on the cake
New Delhi: On Tuesday in a sweet gesture, to a small girl named Belaku by the Prime minister Narendra Modi on her birthday, who wanted the PM's image on the cake. Belaku's father Mahesh Vikram Hegde had earlier posted a picture of the birthday cake on Twitter along with a message, that his daughter had asked for PM Modi's photo on the cake as her gift.
"Today is my daughter Belaku's birthday. I asked her 'What do you want on your birthday?' She said 'I want Modi Ji's photo on my birthday cake'," tweeted Hegde. He added, "Indeed, PM Modi is a Chor... A Chor who has stolen even kid's heart."
Later, PM Modi, in his reply to Hegde's tweet, wrote, " "Please convey my blessings to young Belaku. I pray for her happiness and good health."
The 'chor' reference in Hegde's tweet comes after the Congress president Rahul Gandhi repeatedly attacked the BJP and PM Modi over the Rafale jet fighter deal.
Please convey my blessings to young Belaku.

I pray for her happiness and good health. https://t.co/5SshoUvtNW

— Narendra Modi (@narendramodi) October 2, 2018