Rape accused Bishop Franco Mulakkal released on bail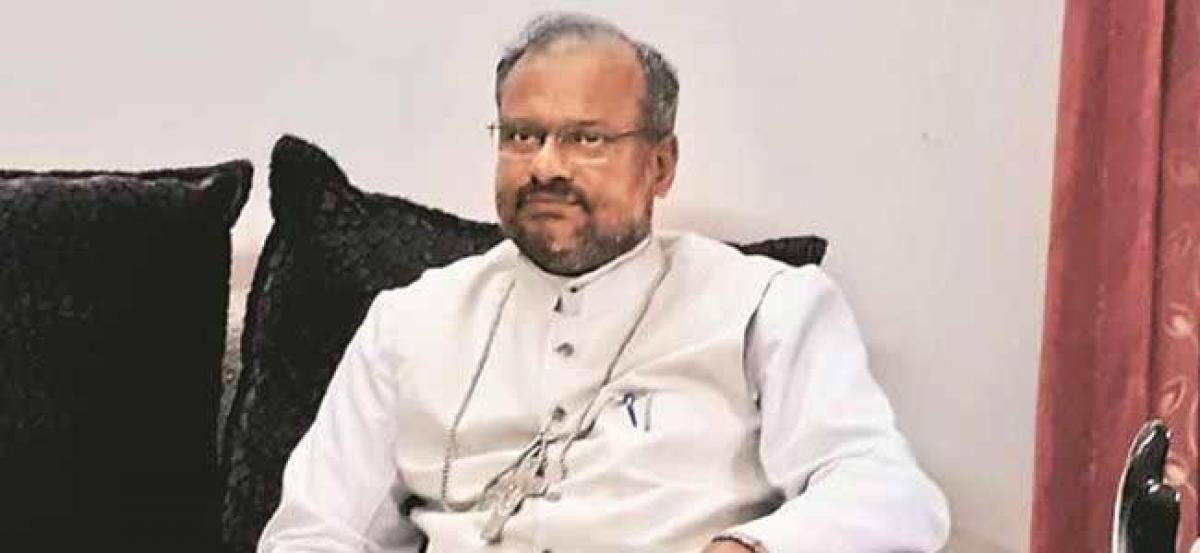 Highlights
Roman Catholic Bishop Franco Mulakkal, arrested over three weeks ago on allegations of repeatedly raping a nun, was released from a subjail near here Tuesday, a day after the Kerala High Court granted him bail
Kottayam: Roman Catholic Bishop Franco Mulakkal, arrested over three weeks ago on allegations of repeatedly raping a nun, was released from a sub-jail near here Tuesday, a day after the Kerala High Court granted him bail.
A large number of people, including his supporters and Independent MLA P C George, greeted the 54-year-old clergyman as he came out of the sub-jail at Pala, 25 days after he was arrested following intense interrogation by the Kerala Police.
Some of the supporters were seen conducting "prayer meetings" in front of the prison's premises since morning in anticipation of the release of the bishop of the Jalandhar Diocese.
Mulakkal would first go to his residence in Thrissur and later leave for Jalandhar in Punjab, church sources said.
The court, while granting the conditional bail, had directed the bishop to leave the state within 24 hours of his release from the sub-jail.
Justice Raja Vijayaraghavan had also directed Mulakkal to surrender his passport and not to enter Kerala except for appearing before the investigating officer once in two weeks on Saturdays.
The bishop was arrested in Kochi on September 21 amid protests by a group of nuns and Catholic reformist outfits demanding action against him.
Ahead of his interrogation in Kerala, the Vatican had relieved him "temporarily" of all pastoral responsibilities as the bishop of the Jalandhar Diocese of the Missionaries of Jesus congregation to which the alleged victim also belongs.
The nun had accused the clergyman of repeatedly raping and having unnatural sex with her between 2014 and 2016.
In a complaint to police in Kottayam in June, she has accused the bishop of raping her at a guest house in Kuravilangad in May 2014 and later sexually exploiting her on several occasions.
The nun had said she had to approach the police as church authorities did not act on her repeated complaints against the clergyman.
However, Mulakkal had denied the charges as "baseless and concocted", and insisted that she had made the allegations as the Catholic order had rejected her demand for favours.