CEC to release Voter Accessibility App for Differently Abled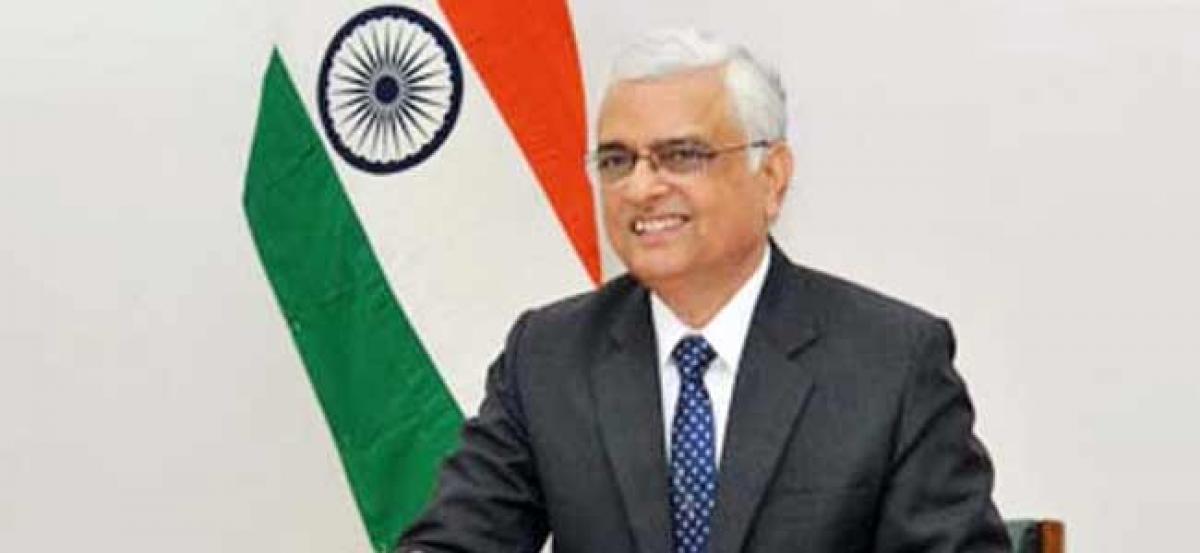 Highlights
Chief Election Commission Om Prakash Rawat will release the Voter Accessibility App for the Differently Abled VAADA a promiseon Tuesday
Hyderabad: Chief Election Commission Om Prakash Rawat will release the Voter Accessibility App for the Differently Abled (VAADA- a promise)on Tuesday.

VAADA is a joint initiative of Greater Hyderabad Municipal Corporation (GHMC) and Election Commission of India (ECI). It has been developed under the personal supervision of Additional Commissioner Harichandana by a team of developers and programmers.

DA makes the voting process for the Differently Abled convenient and increases the accessibility factor. Built as an app VAADA has a text, voice as well as GIS (Geographic Information System) interface. The voice interface has been specially included keeping in mind the challenges of the differently abled. The GIS interface enables locating the user.

Downloadable from the Google play store, VAADA, opens with a screen requiring details of the person, mobile number, type of disability and assistance required. These details can be filled in text form. The app is also voice enabled and this feature will allow the user to record his / her details without the need for typing. Once these details are entered the location details are also captured using the latitude / longitude coordinates. The location details being unique will avoid all confusion and duplication as also allows easy identification of the location of differently abled by the authorities. All the information including the location details are stored on a server accessible to GHMC staff.

Georeferenced GIS maps, generated by GHMC-GIS cell, showing all the 3000 plus polling booth locations in the 15 constituencies have been used and linked to the app. The locations of the differently abled will be geo tagged to the respective polling stations to facilitate providing of logistic services of transport, attendant with preference of time. Constituency wise map outputs will be generated to plan for the different types of assistance required by the differently abled. Booth level officers will be instructed to appropriately. The VAADA app will be a boon to the over 20,000 differently abled voters who now can take part in the electoral process without worrying about logistics.

The outputs are available in the GIS / map outputs as well as a database. This will enable the authorities to plan and allocate resources. It is probably for the first time in the country that such an app with text-voice and GIS interface has been developed in a short time to cater to the needs of the differently abled. GHMC is committed to making the forthcoming elections truly inclusive and will make all efforts to promote VAADA and ensure that the coming elections are truly barrier free and accessible to all.