Duo arrested by Choutuppal Police under 17 property offences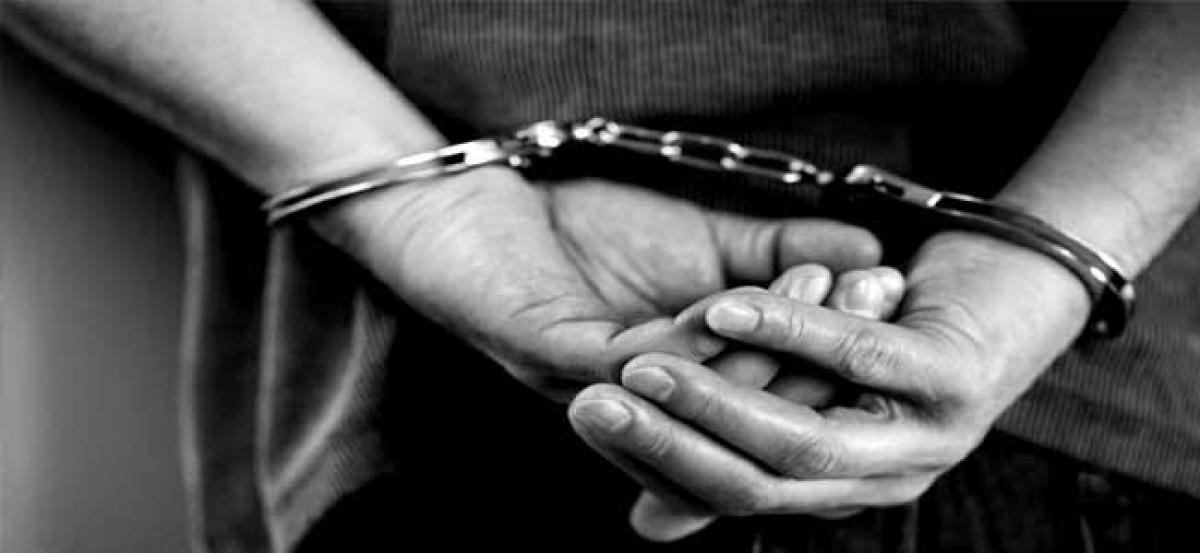 Highlights
On Monday in Choutuppal Two brothers, who committed a series of thefts, including six chain snatchings, were arrested and the stolen property which worths upto Rs 581 lakh was recovered from them
HYDERABAD: On Monday in Choutuppal Two brothers, who committed a series of thefts, including six chain snatchings, were arrested and the stolen property which worths upto Rs 5.81 lakh was recovered from them.
Mahesh Bhagwat the police commissioner of Rachakonda said that Mohammed Shareef, 43, an auto driver from Shaheen Nagar in Pahadi Shareef along with his brother committed 17 property offences within the city during the past few months which include burglaries, vehicle thefts and chain snatchings.
On the 10th of October, the duo snatched a gold chain of a woman at Choutuppal after threatening her with a knife. While investigating the case, Choutuppal police with the CCS sleuths of LB Nagar, arrested the accused at D Nagaram - Pipalpahad X Roads in Choutuppal as they were moving under suspicious circumstances.
While interrogating, the accused confessed to have committed 17 property offences including six chain snatchings, one cell phone snatching, four burglaries and six vehicle thefts at Himayat Nagar, Meerpet, Pahadi Sharif, Chandrayangutta, Kothur, Abdullapur Met, Chaitanyapuri, Saroornagar, Abids and Choutuppal.
Based on their confession the police recovered 5.81 lakh worth stolen property including eight tola gold, five bikes and an auto rickshaw. The commissioner of police has announced reward for the two Home Guards of Choutuppal PS, U Saidulu and U Satish for acting valiantly and arresting the duo who are always armed with a knife.