Class 10 Jagitial boy sets himself on fire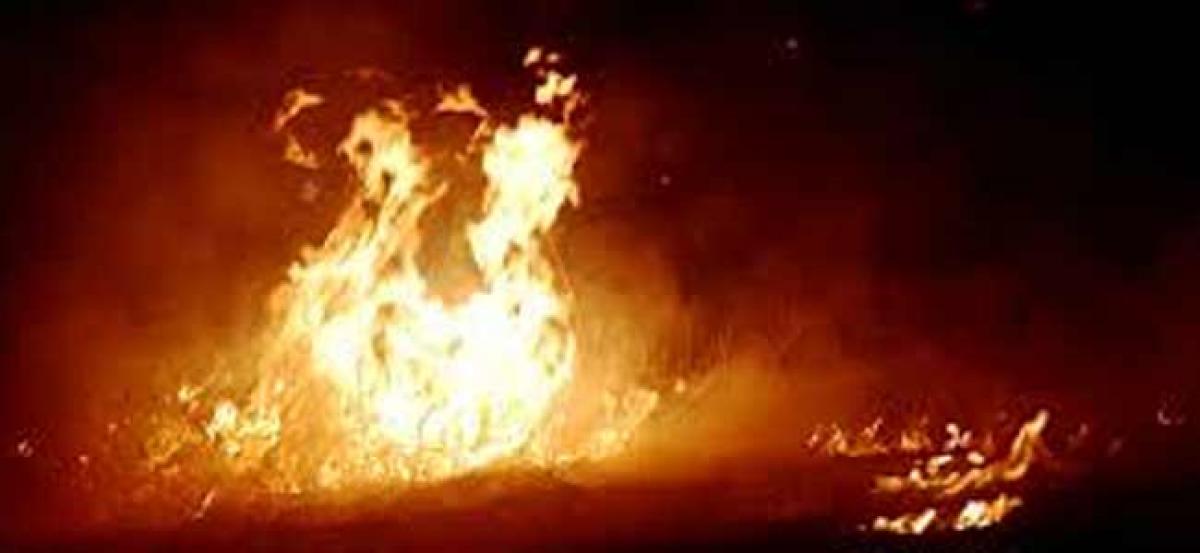 Highlights
In yet another incident after two class 10 boys burnt themselves alive earlier this month, another Class 10 student committed suicide by setting himself ablaze at Jagitial today
In yet another incident after two class 10 boys burnt themselves alive earlier this month, another Class 10 student committed suicide by setting himself ablaze at Jagitial today.
Jagadish who headed to school from home around 10 am was found dead at the same spot where the two students ended their lives on September 30.
However, the Sri Chaitanya School management in which the boy studying said that Jagadish has not returned to school after Dasara holidays.
The police who reached the spot launched an investigation and are probing if the death was a suicide or murder.