LB Nagar metro witnesses more patronage than Ameerpet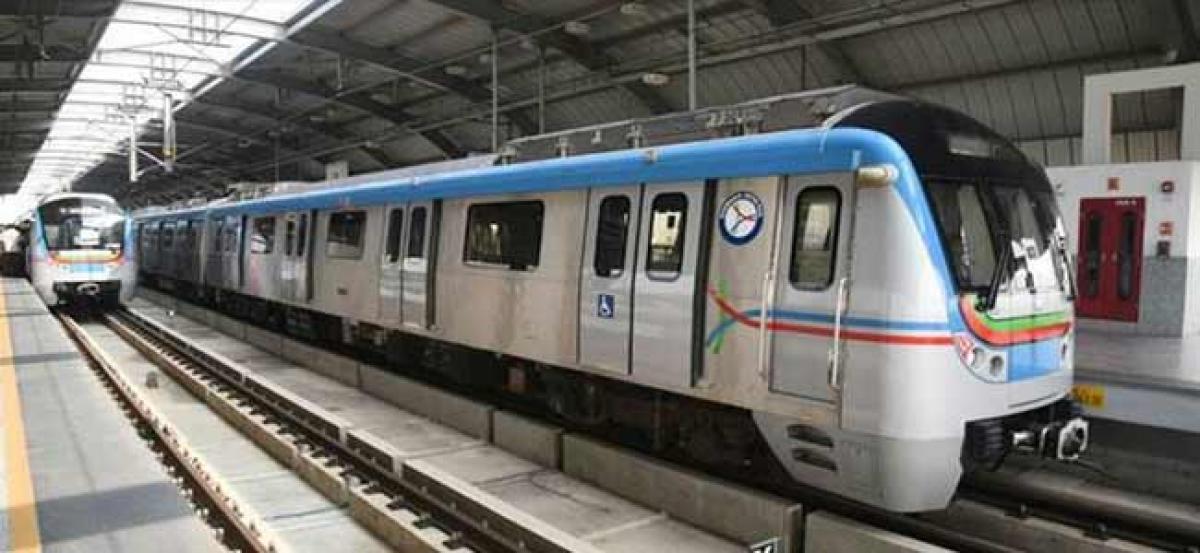 Highlights
It has been a month since the metro services began from LB Nagar to Ameerpet, but the former metro station witnessed more patronage than the latter one
Hyderabad: It has been a month since the metro services began from LB Nagar to Ameerpet, but the former metro station witnessed more patronage than the latter one.
According to a statement released by HMR, around 30,000 people were boarding at the Ameerpet and LB Nagar metro stations every day.
It also said that, on Tuesday, the metro patronage was seen 1.9 lakh passengers, of which 14,145 people used the LB Nagar metro station, 13,974 people used Ameerpet metro station, Miyapur station saw 10,603 passengers and Uppal saw 9,719 passengers.
Meanwhile, 9,269 people used KPHB metro station and 8,493 people used JNTU.
The release also said that the HMR is running 12 trains between Miyapur and LB Nagar for every 3.15 minutes at peak hours and 8 minutes during normal time. While on Nagole-Ameerpet stretch, HMR is running 12 trains with a time interval of 6.30 minutes for every train at peak hours and 8 minutes during non-peak hours.