Keesara police issued notices to the Bhavathi kshetram organiser Vibhosri baba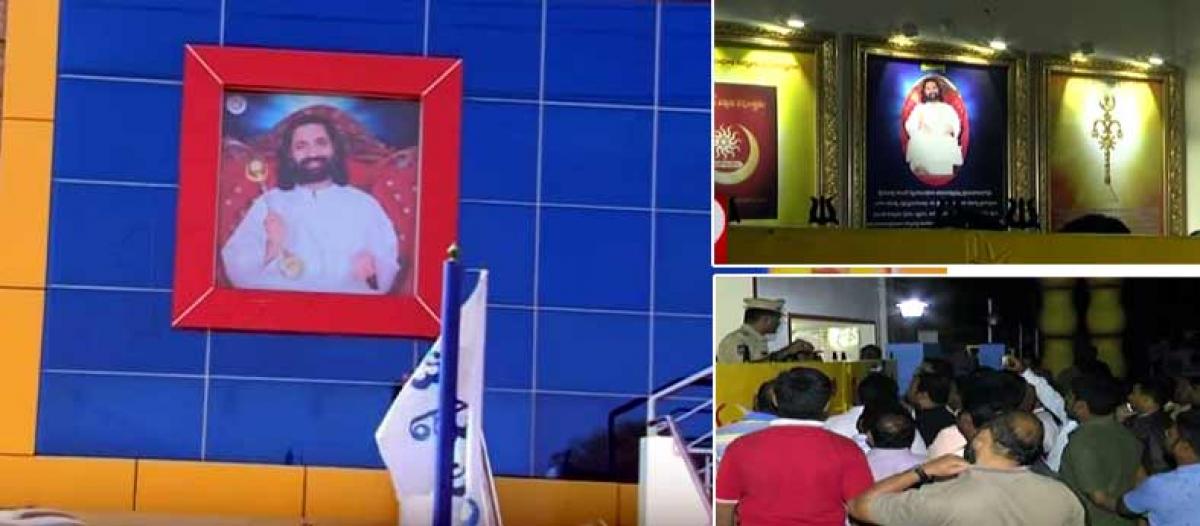 Highlights
Keesara police issued notices to the Bhavathi Kshetram organiser in view of the allegations on him Police said the notices issued under 41 CrPC and Vibhosri has to personally clarify on the allegations
Keesara police issued notices to the Bhavathi Kshetram organiser in view of the allegations on him. Police said the notices issued under 41 CrPC and Vibhosri has to personally clarify on the allegations.
Police officials said they have produced seven women before Medical court and they are free to go according to their wish since they are majors.
As he was obstructed the duties of the police and the management not allowed them inside the ashram police filed cases under sections 341, 353 IPC and investigated the case.
They said they have not find any drugs and sexual assault evidences in the investigation.
Where as a separate case was filed in Jawaharnagar police station after the lodging of complaint by Manga devi, mother of Chandana who has taken treatment in the ashram.