Check and enroll name in voter list at special voters campaign day in Telangana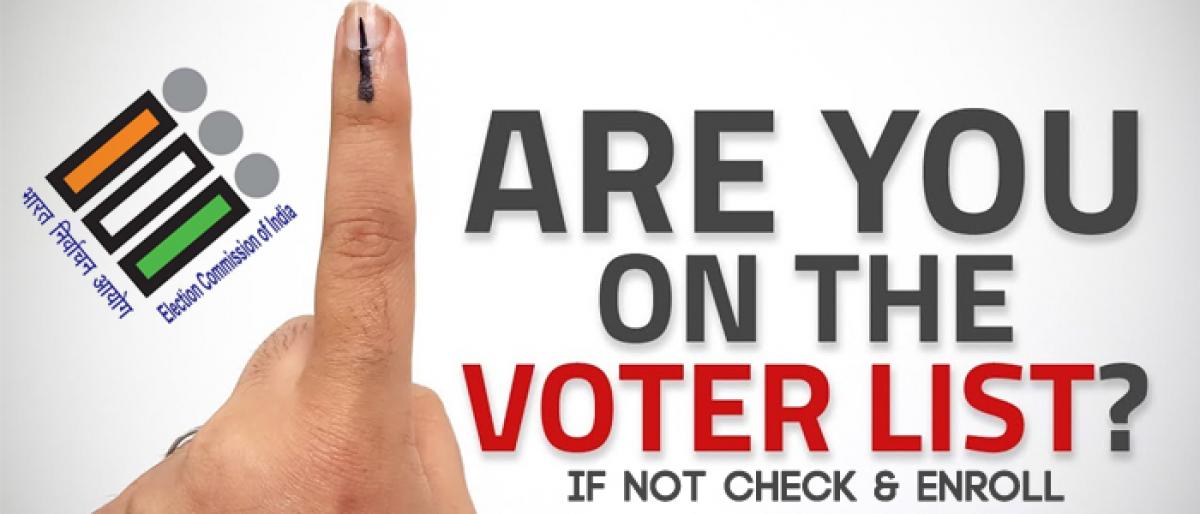 Highlights
The state Election Commission has offered a chance to check the voters if their name was registered in the voter list If the name is not entered, the voters will be given form6 and the details are entered in the list
The state Election Commission has offered a chance to check the voters if their name was registered in the voter list. If the name is not entered, the voters will be given form-6 and the details are entered in the list.
A special campaign day is arranged at the polling centres of 15 constituencies from 10 am to 5 pm. New entries, name and other corrections will be made at the campaign.
The EC also directed the booth level officers to be present at the centres else they will be suspended from duties.