TJS unveils Matchbox as party symbol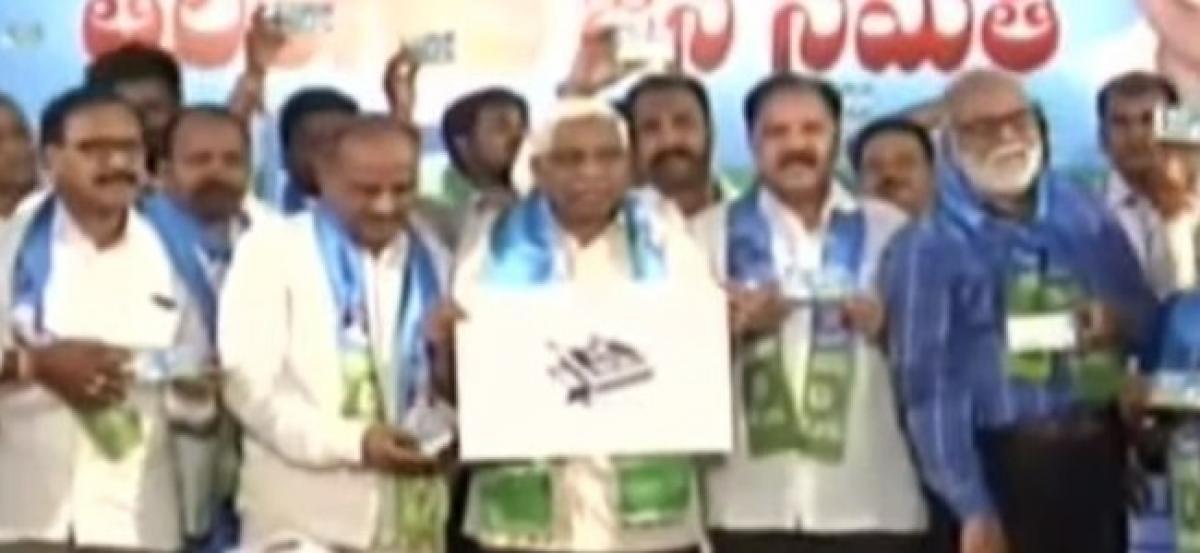 Highlights
The Telangana Jana Samiti TJS founder M Kondadaram on Monday unveiled the party symbol matchbox here in Hyderabad today
The Telangana Jana Samiti (TJS) founder M Kondadaram on Monday unveiled the party symbol matchbox here in Hyderabad today.
Speaking at the event, Kondadaram said, " the Mahakutami was supposed to be formed by Vijayadashami but as the alliance between Congress, TDP and CPI besides TJS has been in doldrums over seat-sharing and delayed the formation of grand alliance. Hope at least it would be formed by Diwali." He also said that the candidates' list will be released after the allocation of seats between Mahakutami.
The TJS on October 22 met Election Commission pertaining to the allocation of party symbol.