TRS leader Rajarapu Prathap Goud quits party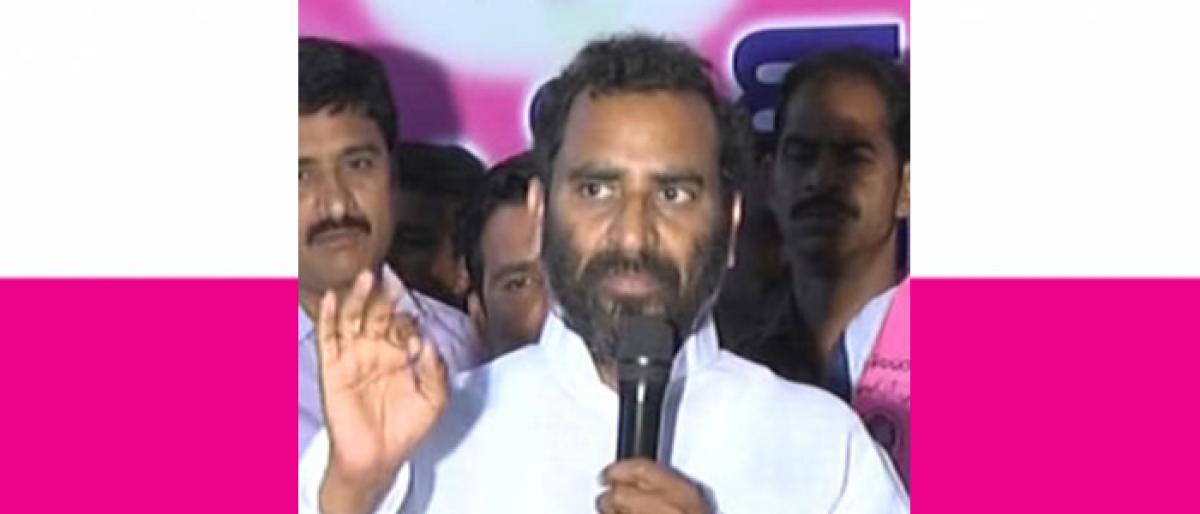 Highlights
TRS leader Rajarapu Prathap Goud who made a vain attempt to secure Jangaon assembly seat has resigned from the party Prathap Goud has announced his decision today morning after discussing with the party the leaders
TRS leader Rajarapu Prathap Goud who made a vain attempt to secure Jangaon assembly seat has resigned from the party. Prathap Goud has announced his decision today morning after discussing with the party the leaders.
Goud also said that he would announce his decision today afternoon. However, it is learned that Prathap Goud may join Bahujan Samaj Party (BSP). Prathap Goud has made several attempts to get the Jangaon assembly ticket but the TRS party has accorded it to T Rajaiah.
Rajarapu Prathap Goud joined the TRS party in 2015 after quitting from Congress party.