14 injured cases admitted in Sarojini Devi Eye Hospital due to crackers misfire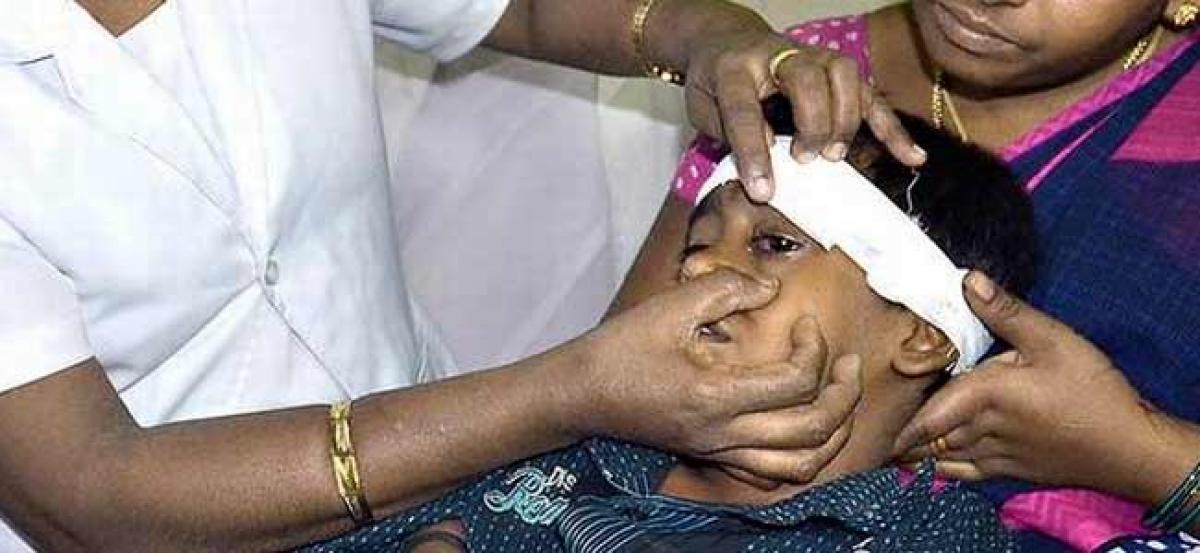 Highlights
Several persons injured while firing crackers during celebrating Diwali festival on Wednesday night According to Sarojinidevi Eye Hospital Doctors, at Mehdipatnam reportedly 14 cases admitted because of crackers misfire
Several persons injured while firing crackers during celebrating Diwali festival on Wednesday night. According to Sarojinidevi Eye Hospital Doctors, at Mehdipatnam reportedly 14 cases admitted because of crackers misfire.
Doctors did minor surgeries to 4 people who injured severely in the crackers misfire.
Some cases were also admitted in private hospitals across Greater Hyderabad and undergoing for treatment.
Since the Ophthalmologists through media and social media gave extensive publicity on the precautionary measures to be taken while firing the crackers, the parents took cautions and the number of accident cases in firing crackers this year were reported less.